Illinois urges residents to prepare for severe weather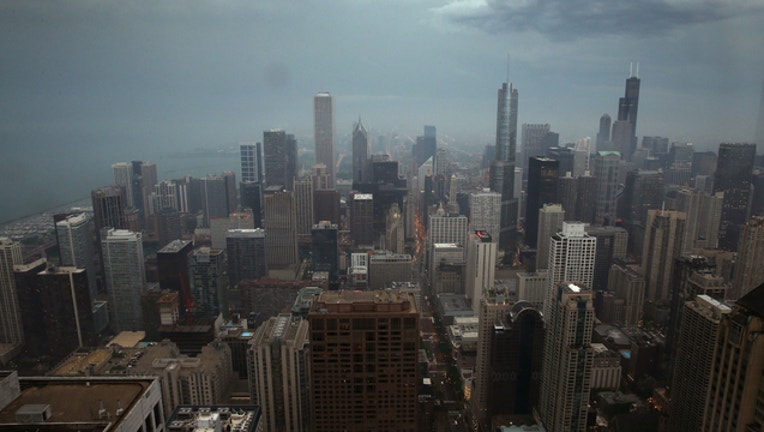 article
SPRINGFIELD, Ill. (AP) - Illinois officials are warning residents to prepare for potentially severe weather forecast for large parts of the state. 
The Illinois Emergency Management Agency issued an alert Tuesday. The National Weather Service is forecasting damaging winds with hail and tornadoes possible Wednesday night and into Thursday. 
IEMA officials say residents should stay aware of forecasts and be ready to act quickly if severe weather warnings are sounded. 
Alicia Tate-Nadeau is IEMA director. She says families should ensure that each member can receive emergency alerts and notices. 
For the latest weather updates, download the NEW FOX 32 Weather App on iOS or Android.
She says families discuss and identify safety shelters at home, work and at school. A family communication plan should be developed and practices. 
And always review and re-stock your emergency supply kit with water, food and more. 
---------------------------------------------------------
Severe thunderstorms could bring high winds and hail to portions of northern Illinois Wednesday evening.
Forecasters are monitoring the potential for severe storms to develop over the Rockford area and the far northwest suburbs, according to the National Weather Service meteorologist Ricky Castro.
The scattered storms, which could form between 5 and 10 p.m., may produce winds up to 65 mph and hail up to the size of golf balls, the weather service said in a hazardous weather outlook. There could also be a threat of tornadoes.
The main region at risk for severe weather is the area along a line between Dixon and Crystal Lake, according to the weather service.
If those storms don't develop, there will be another chance for severe storms to form overnight and into Thursday morning south of I-80, Castro said.
Chicago could also see some showers or thunderstorms and winds with gusts up to 25 mph Wednesday evening, the weather service said.
Temperatures across the region, which reached the 70s on Wednesday, are expected to drop into the low or mid-50s on Thursday, Castro said. Some thunderstorm activity will be possible Thursday morning before the rain shifts to the southeast through the afternoon.
Friday will be dry but cooler with highs in the mid-40s near Lake Michigan and in the mid-50s further inland, with winds up to 35 mph, Castro said.
Things should look up in time for Easter weekend, with temperatures back into the 50s or 60s on Saturday and into the 60s or 70s on Sunday, according to Castro.
"It should be primarily dry and partly cloudy skies, so it looks like a pretty good Easter," Castro said.