Indiana mom whose overdose photo went viral announces she's one year sober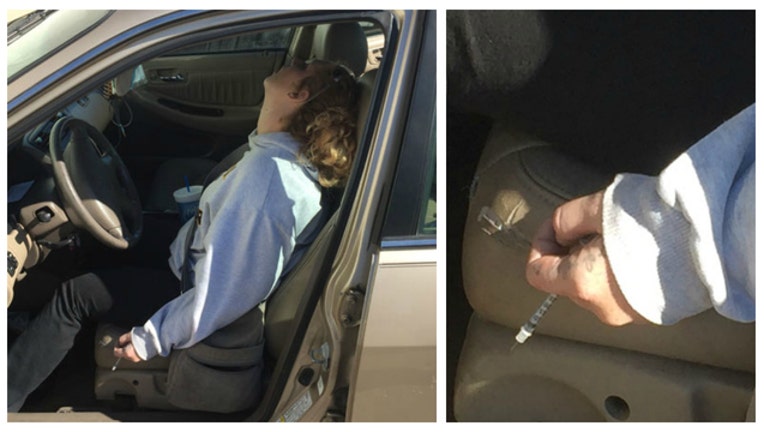 article
FOX NEWS - Last year, authorities in Hope, Indiana released pictures of Erika Hurt, a woman found overdosed behind the wheel in the Dollar General parking lot. She had a syringe in her hand, and her 10-month-old son was crying in the back seat.
Officers revived Hurt with Narcan, and she was taken to the hospital. She was later arrested on charges of child neglect and possession of drug paraphernalia.
But Hurt chose not to be another statistic. Instead, she used the "absolute worst moment" of her life as a "wake-up call" to get her act together.
On the one-year anniversary of the day those photos were taken, Hurt announced on Facebook she is one year sober.
The post reads in part: "I've decided to repost the picture simply because it displays exactly what heroin addiction is. Also because I do not want to ever forget where the road of addiction has taken me. Little did I know that day, my life was about to change, drastically. Today, I am able to focus on the good that came from that picture. Today, I am a mother to my son, again. Today, I am able to be grateful to actually have solid proof where addiction will only lead you, and today I am able to say that I am ONE YEAR SOBER!"