Indiana Senate signs off on cursive bill, which faces a House test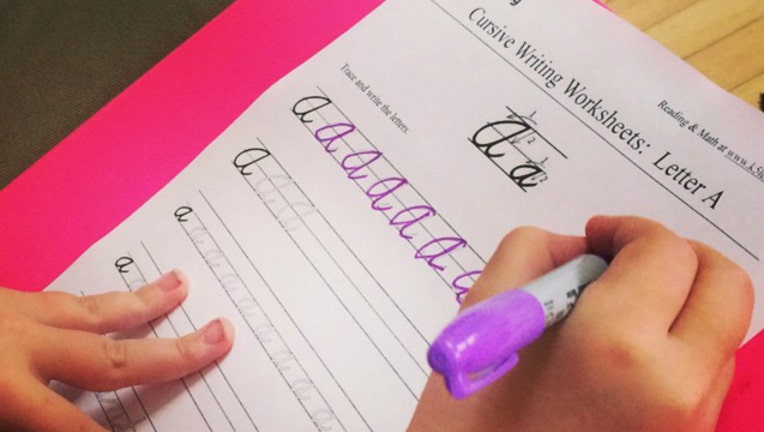 article
INDIANAPOLIS (AP) - One lawmaker is continuing her cursive writing crusade, hoping the Legislature will finally sign off this year on mandating that schools teach it.
The measure has passed the Senate many times, as it did Monday in a 35-14 vote. It consistently dies in the House, where the education chairman believes the decision is best left to local officials.
The bill's author, Republican Sen. Jean Leising of Oldenburg, suggests learning cursive will help students read old documents and retain information. She asks if it's a local issue if there are state students who "can't write."
State school officials decided to make cursive lessons optional in 2011. Leising has proposed her legislation each year since.
Opponents of the bill say a mandate would be micromanagement, while supporters say cursive writing is important.