Indiana State Police trooper seriously injured in crash with semi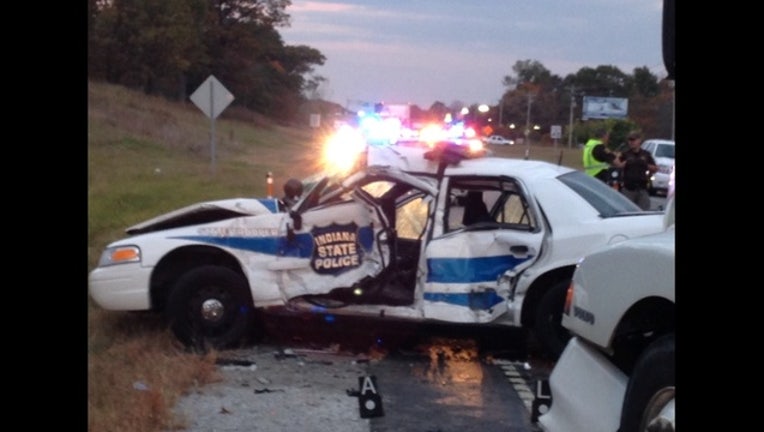 DEMOTTE, Ind. (STMW) - An Indiana State Police trooper was seriously injured when his squad car was struck by a semi truck early Wednesday in northwest Indiana.
About 5:20 a.m., Trooper Brant Goubeaux turned on the emergency lights on his marked 2008 Crown Victoria and made a U-turn on State Road 10 just east of CR 1100 West in Jasper County near DeMotte to go after a traffic violator, according to a statement from ISP.
He made the U-turn in front of a 2000 Volvo semi that was also westbound on State Road 10. The semi was unable to stop and struck the trooper's driver's side door, pushing the squad car into the eastbound lanes, police said.
Goubeaux was trapped inside his squad car and had to be extricated, police said. He was airlifted to Christ Medical Center in Oak Lawn with serious but non-life-threatening injuries to his lower body. He has been with the department for nearly a year.
The semi was carrying a box trailer loaded with 20,000 pounds of empty wooden stools, police said. The driver, a 75-year-old Indiana man, was not injured.
State Road 10 remained closed east of I-65 for reconstruction of the crash and clean-up.