Indianapolis eyes changing treatment of mentally ill inmates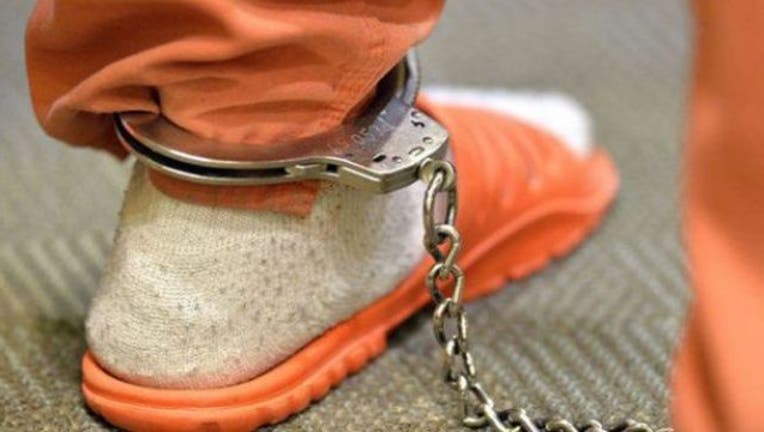 INDIANAPOLIS (AP) - Indianapolis' mayor is proposing a slate of criminal-justice changes aimed at making the capital the latest U.S. city to steer mentally ill and drug-addicted suspects into treatment instead of jail.
Mayor Joe Hogsett's wide-ranging plan includes an assessment center where nonviolent, mentally ill and addicted suspects would be sent for evaluation, short-term treatment or detox and referrals for long-term services, rather than locking them up in a new jail he's also proposing.
The former federal prosecutor and first-term Democrat said in a Dec. 12 speech that the plan will save endangered lives and taxpayer dollars by keeping low-level offenders out of costly jail cells and target "the root causes of crime" - often mental illness that is paired with substance abuse.
"Our system is bursting at the seams and Marion County taxpayers are paying for it," said Hogsett, whose proposal in some way mirrors an overhaul of criminal sentencing laws that Indiana lawmakers approved in 2014. That included $80 million for county-level probation and treatment programs to help keep low-level offenders with mental illness or substance abuse problems out of prisons.
The City-County Council must approve Hogsett's proposal. A financing plan for the new jail and assessment center, which are expected to cost hundreds of millions of dollars, is due by March 31. If it passes, Indianapolis will join San Antonio, Chicago and other cities in trying to solve the issue.
Mental health advocates say decades of mental institution closures have turned the nation's jails into de facto mental health facilities and placed extra burdens on staff often ill-prepared to deal with those inmates' needs.
Hogsett's plan, which stems from a task force's recommendations, would also train all 1,650 of the city's police officers and its 911 operators in crisis intervention and the ability to assess a person's possible mental health issues. In addition, it would move away from a "cash bail" system to reduce the number of nonviolent mentally ill offenders languishing behind bars because they can't afford their bail.
About 2 million jail bookings in the U.S. each year, about a fifth of the total annual bookings, involve a person with a serious mental illness, said Laura Usher, senior manager for criminal justice and advocacy for the National Alliance on Mental Illness, the nation's largest grass-roots mental health advocacy organization. In Marion County, between 30 percent and 40 percent of the jail's inmates are classified as mentally ill, and about 85 percent of the jail's inmates have substance abuse problems.
Usher said many people with mental illness are repeatedly arrested for the same minor crimes, such as trespassing or public vagrancy, and get stuck in jail because they're often low-income and can't afford bail. They're also more likely to end up in hospital emergency rooms, in the homeless shelter system or using other public services.
"They're kind of cycling repeatedly through this system, not getting any care, costing the county or the city or the state a lot of money, and really not getting any better," Usher said.
San Antonio is a leader in getting treatment for people before they become incarcerated, with substance abuse and mental health services and homeless services, Usher said, while the Cook County Sheriff's Department in Chicago has focused on treating people in its jail, which is one of the nation's largest.
More than 3,000 law enforcement agencies have so-called crisis intervention teams that train police officers how to respond to people experiencing mental health episodes, but Usher noted that's only 15 percent of the nation's 18,000 law enforcement agencies.
There's a growing realization nationwide that money spent on incarcerating mentally ill and drug-addicted people would be better devoted to treating their illnesses, said David Morrissette, who heads the community support programs branch of the U.S. Substance Abuse and Mental Health Services Administration.
"If they get that treatment, their long-term prospects are good," he said.
Indianapolis resident Sharon Trotter says a relative of hers who's long struggled with serious mental illness is homeless and has been arrested repeatedly for trespassing, so he'd benefit from Hogsett's plan.
"Instead of locking him up, you put him in this place and then give him medicine, the right dose and get him a social worker," she said. "He's intelligent, he's artistic, he's just mentally ill and he needs help."