Injectable sponges used for first time to stop soldier's bleeding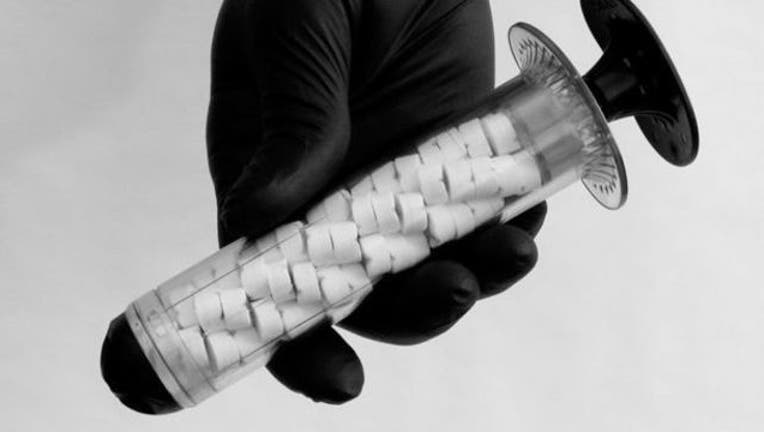 (FoxNews.com) - A U.S. military surgical team used an innovative device to staunch the bleeding on a gunshot victim, RevMedx, the company that makes it, recently announced. That marks the first documented occasion that the device has been used in a patient clinically, the company said.
The XSTAT, as the device is called, works by injecting numerous small sponges into a wound, which quickly expand and stop the bleeding. It takes just 20 seconds after contacting blood for the sponges to expand and staunch the bleeding, the company says, and they have markers in them to make them visible under x-ray, so that they can all eventually be removed.
The patient, a soldier, was reportedly shot in the left thigh, resulting in a "sizable cavity" in the leg. A forward surgical team struggled over the course of a surgery that lasted about seven hours to control all the bleeding, and decided to use the XSTAT. After they did, it stopped the bleeding almost right away, the company reported, and the patient— who had received both blood and plasma transfusions— stabilized.
"The first-in-human experience with XSTAT is the culmination of tremendous effort on the part of both RevMedx and our military collaborators," Andrew Barofsky, the president of RevMedx, said in a statement. "We are pleased to see XSTAT play a critical role in saving a patient's life and hope to see significant advancement toward further adoption of XSTAT as a standard of care for severe hemorrhage in pre-hospital settings."
Read more on FoxNews.com.