IPRA: Chicago cop who fatally shot Rekia Boyd should be fired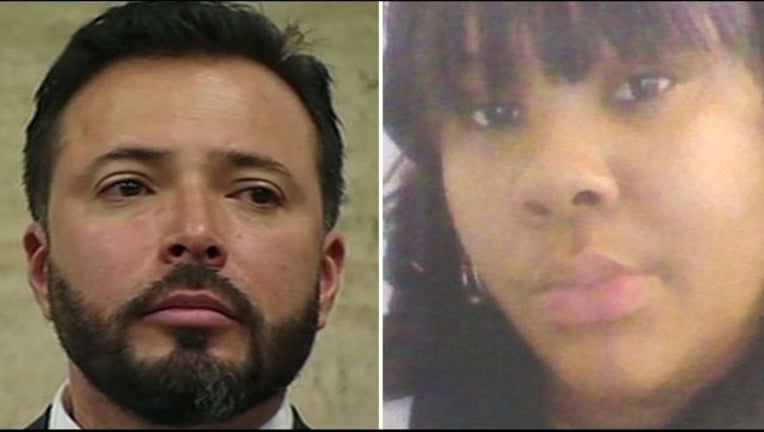 article
CHICAGO (STMW) - A disciplinary agency is recommending that a Chicago cop acquitted of criminal charges in the 2012 killing of a 22-year-old woman should be fired, the Chicago Sun-Times is reporting.
Dante Servin was off-duty early the morning of March 21, 2012, when he fatally shot Rekia Boyd.
The Independent Police Review Authority notified police Supt. Garry McCarthy of the recommendation on Wednesday, police said.
Servin argued with a group of people in the Douglas Park neighborhood on the South Side, authorities said. He said a man pulled a gun and approached his car. Servin said he was in fear for his life and fired over his shoulder at the group. Boyd was struck in the head and died the next day.
The city settled a wrongful death lawsuit with Boyd's family. The man whom Servin said was armed was carrying only a cellphone, authorities said.
The Cook County state's attorney charged Servin with involuntary manslaughter, but he was acquitted. Since the acquittal, civil rights groups have protested at Chicago Police Board hearings, calling for the city to fire Servin.
"Today the Independent Police Review Authority, Chicago's external, civilian-led body that investigates all police-involved shootings, formally recommended that CPD separate Officer Dante Servin," the Chicago Police Department said in a statement. "We take the use of force by our officers, and the recommendations of IPRA, extremely seriously and we will carefully review the matter."
McCarthy has 90 days to review the recommendations before deciding whether Servin should be disciplined, said Anthony Guglielmi, spokesman for McCarthy.
Servin stood trial in April, but the judge tossed out the case before the defense even presented a case.
The judge, Dennis Porter, said prosecutors brought the wrong charge against Servin. He went to trial on a charge of involuntary manslaughter, not first-degree murder.
Boyd was with friends about 1 a.m. on March 21, 2012, when they walked from Douglas Park to go to a liquor store.
Servin was driving after completing his shift on a second job. Servin, who earlier called 911 to complain about noise in the park, said he told Boyd and her friends to quiet down.
He said someone cursed and then Antonio Cross, 39, rushed toward his car with a gun.
Servin fired from his car over his left shoulder, hitting Cross in the hand. Boyd, who stood about 30 feet from Cross, was shot in the back of her head.
Even though Servin was acquitted on criminal charges, the city agreed to pay $4.5 million to Boyd's family in a wrongful death suit. The city did not admit guilt.
The Chicago Police Board is scheduled to meet Thursday night, when IPRA's recommendation to fire Servin is expected to be the main topic of discussion.
It's unclear how McCarthy will respond to the recommendation.
But following Servin's acquittal, McCarthy raised eyebrows in April when he told reporters Servin should never have been charged.
"Because of the way that played out, what you didn't know is the defense and all the intricate details of that particular event. … If the details of that case were known, I think it would be a lot clearer" why no charges were warranted, McCarthy said at the time.
McCarthy would not discuss those details, though, saying he was waiting for IPRA to complete its investigation.
"I'd rather not [reveal those circumstances] because the investigation is not done by IPRA. … When that investigation is finished, we'll be able to talk about it a little bit more in detail. If the trial had proceeded, those events would have come out. But you'll see how it happened," he said.