'It's disgusting': Homan slams Cuomo for calling ICE a 'bunch of thugs'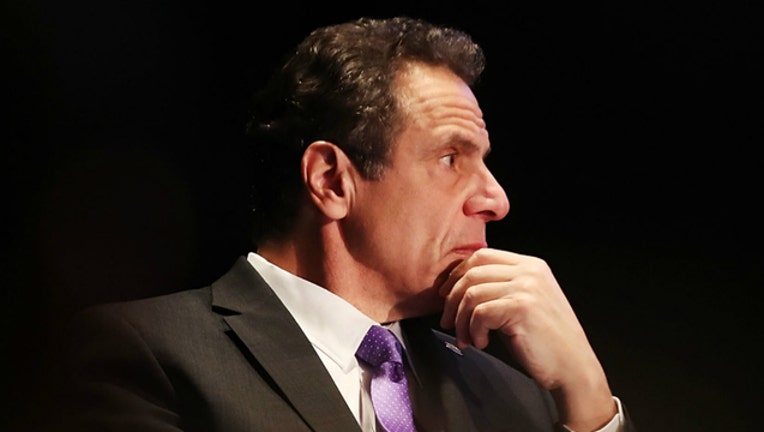 article
FOX NEWS - Former Acting ICE Director Tom Homan had some strong words for Andrew Cuomo after the New York governor called ICE "a bunch of thugs."
Cuomo made the remark during a Democratic primary debate with actress Cynthia Nixon at Hofstra University Wednesday night.
Cuomo has been pulled to the left by Nixon, a progressive who advocates the legalization of cannabis, universal healthcare and abolishing ICE.
When the topic of immigration came up, Cuomo defended his record of opposing President Donald Trump's policies and took a shot at ICE.
"New York State is the state that is suing Donald Trump for ripping babies from the arms of their mothers, New York State is the state that says we will not cooperate with ICE, they're a bunch of thugs," Cuomo said. "We said we will sue them if they violate any criminal laws in the state of New York."
"ICE arrests 'thugs' -- MS-13 members, gang members, drug traffickers," Homan said. "We arrested over 5,000 criminal aliens off the street in New York [and] many walked out of his sanctuary jails."
He said the men and women of ICE put their lives on the line every day to defend America and enforce the laws of this country, and they should receive a little recognition for the difficult job they do every day.
"He ought to be writing a thank you letter rather than calling them names. It's ridiculous," Homan said.
He added that the Democratic lawmakers and candidates who oppose ICE are putting their political ambitions before border security and public safety.
"It's anti-law enforcement, it's anti-President Trump, it's anti-America."