Jason Hammel strikes out 11 and Cubs beat Marlins 5-1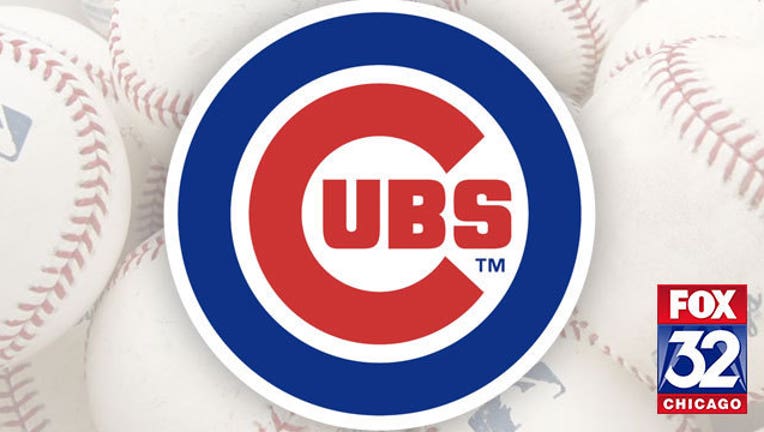 MIAMI (AP) - Jason Hammel was coming out of the clubhouse shower when he happened to cross paths with manager Joe Maddon, who gave him a smack on the chest for a job well done.
It was the hardest Hammel got hit all night.
The right-hander had a career-high 11 strikeouts in 6 2-3 innings Monday night to help the Chicago Cubs beat the Miami Marlins 5-1.
With his start pushed back because of a cracked fingernail and a rainout, Hammel (4-2) pitched for the first time in eight days, and he seemed to benefit from the extra rest. He allowed one run, five hits and no walks.
"His stuff kept getting better as the game progressed," Maddon said. "He was outstanding."
Hammel threw 117 pitches, his highest total since 2009. All of his strikeouts were swinging.
"I'm not really trying to strike guys out," he said. "I didn't know I was striking that many out tonight. And I didn't know I had thrown that many pitches. I was just grooving."
Hammel began the year with a career ERA of 4.60. This season he's at 2.82, with 69 strikeouts and seven walks.
"When I'm missing, my misses are better," he said. "That's about it. When I've made mistakes this year, it hasn't hurt me."
Two relievers completed a six-hitter, and the Marlins struck out 13 times.
The Cubs, who had scored only 13 runs in their previous seven games, showed a little offensive life with eight hits. Starlin Castro hit his fourth homer, and Anthony Rizzo and Kris Bryant each had an RBI double.
Jose Urena (0-2), making his second major league start, improved on his rocky debut but allowed three runs in six innings. The Marlins fell to 4-10 under manager Dan Jennings.
The Cubs scored twice in the first, when their first three batters reached. Rizzo doubled home a run, and another scored on Jorge Soler's groundout.
Addison Russell's two-out RBI single in the fourth made it 3-0.
Sloppiness by the Cubs helped the Marlins score their only run in the fourth. Giancarlo Stanton singled, took second on a wild pitch, stole third and continued home when catcher Miguel Montero's errant throw sailed into left field.
Shortstop Castro made a diving catch to rob major league batting leader Dee Gordon of a hit. Gordon went 0 for 4, dropping his average to .370.
CASTRO'S DEFENSE
Castro made his 12th error when he mishandled a routine grounder in the seventh. The bobble came after a pregame pep talk from Maddon.
"I want him to just go play like when you're a kid and not worry about making any mistakes, because his work is fabulous," Maddon said. "He still has a way to grow defensively. We're going to help him grow. By the end of this season you're going to see him making all of those plays."
ROSTER MOVE
After the game, the Marlins optioned RHP Steve Cishek to Double-A Jacksonville. He lost the closer's job two weeks ago and is 1-5 with a 6.98 ERA in 19 games.
"We want to take him out of the spotlight of the major leagues and let him work on some mechanical things," Jennings said.
TRAINER'S ROOM
Marlins: SS Adeiny Hechavarria missed his third game in a row because a sore left shoulder. He'll likely be back in the lineup Tuesday, Jennings said.
UP NEXT
Marlins: Among active pitchers, Miami LHP Brad Hand (0-1, 4.50) has the worst record in the majors as a starter with at least 20 decisions, according to STATS. He's 4-18 in 32 career starts with an ERA of 4.45 heading into Tuesday's start against the Cubs. Hand pitched five shutout innings but received no decision in his only start this year.
Cubs: RHP Kyle Hendricks (1-1, 3.76) is scheduled to start for Chicago.
Copyright 2015 The Associated Press. All rights reserved. This material may not be published, broadcast, rewritten or redistributed.