'Jeopardy!' host Ken Jennings reveals why he never would have chosen himself to replace Alex Trebek
LOS ANGELES - Ken Jennings currently hosts "Jeopardy!" on a rotating basis with Mayim Bialik, the show's other host, but he recently revealed that if he were in charge of casting, he would have gone in a totally different direction.
"If I were hiring for that job, I would go with a sturdy broadcaster with decades of experience, not just somebody who happened to be good at the show many years ago," he admitted. "But luckily they took a chance on me."
Calling the hosting gig his "dream job" in an interview with Deseret News, he reiterated, "I was 100% confident I would not get a shot at the job — because that would be insane."
He went on to praise Alex Trebek, the beloved "Jeopardy!" host who ran the ship from 1984 up until his death from pancreatic cancer in 2020. At the time, most viewers found the idea of anyone taking over the job a tough pill to swallow.
SUBSCRIBE TO FOX 32 CHICAGO ON YOUTUBE
Jennings also praised his wife for helping him gain some confidence during those early days, saying that she made sure to have the show playing every single night.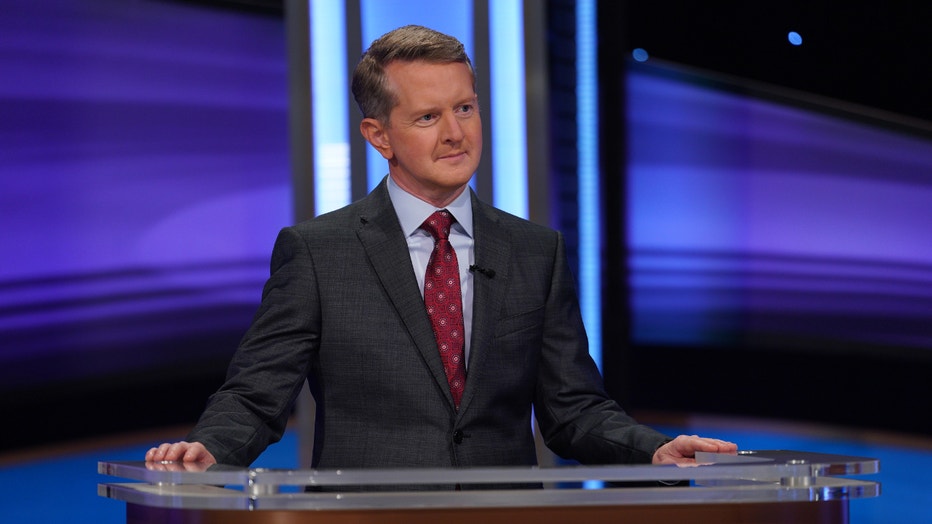 JEOPARDY! MASTERS - "Games 7 & 8" - Host Ken Jennings kicks off the first two rounds of the tournament. The top six highest-ranked current "Jeopardy!" contestants Amy Schneider, Matt Amodio, Mattea Roach, Andrew He, Sam Buttrey and James Holzhaue
"And I would say, 'Why are you watching "Jeopardy!?" I'm not at the office, do we have to have this on?'" he laughed. "She wanted to watch me daily on 'Jeopardy!' Maybe I was not supportive. ... I love 'Jeopardy!' the same way I did when I was a kid, but I can't watch it the same way I did when I was a kid."
Of his wife, he continued, "She's always been like a real reassuring presence for me. Like the first day I was filling in for Alex, I called home, and she said, 'Well, how did it go?' And I said, 'Well, let me put it this way: I am not Alex Trebek up there.' And she said, 'Well, you know what? Maybe on his first day, he wasn't either.' And I really needed to hear that right then."
Jennings described watching the show every day when he was a kid, and explained how the kind of reverence he had affects the way he handles the hosting job now.
"Now that I'm driving the truck, I really take that responsibility very seriously, like the way I saw Alex do it, I've gradually gotten a little less terrified — just like playing the game, I guess," he said.
"I do have my dream job, and I kind of have to pinch myself every day. I do not take it for granted."
Although hosting is his dream job, competing does not seem to be in the cards for him anymore.
While there is a rule in place that people who have hosted the show cannot compete, executive producer Michael Davies has said he would be open to making an exception in the right circumstances – likely because of Jennings' legendary status as a contestant.
However, Jennings is not open to playing again, because of one reason: his friendly rival with another "Jeopardy!" juggernaut, James Holzhauer.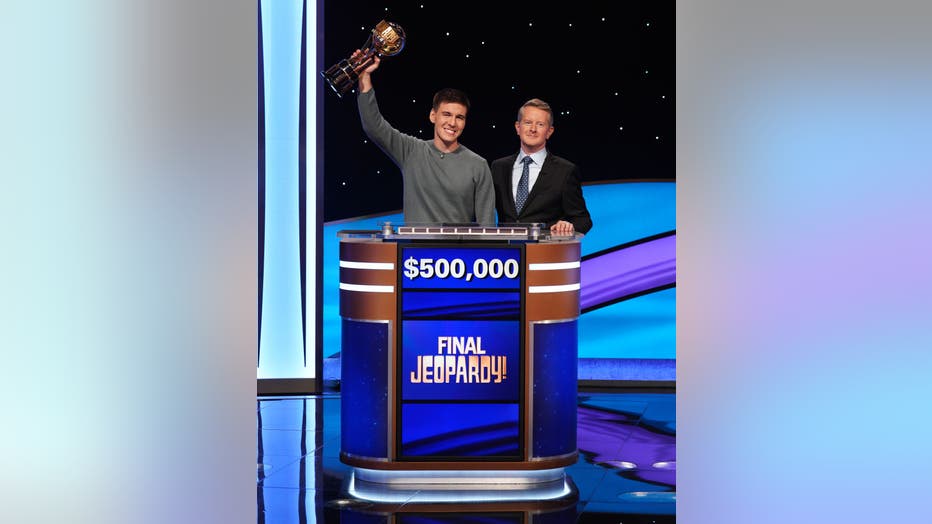 JEOPARDY! MASTERS - "The Finals" - A "Jeopardy! Masters" champion will be crowned. The final three contestants battle it out to see who will take home the Alex Trebek trophy and the $500,000 grand prize. WEDNESDAY, MAY. 24 (8:00-9:00 p.m.), on ABC.(C
"Let me be very clear and on the record here: It's because I'm terrified of playing James because I think he would win," he said. "I'm very happy to be retired from 'Jeopardy!' because I think I got away with one in the GOAT tournament. And I think there's a very good chance that he would just wipe the floor with me if we had to play again. So I feel very lucky to be retired — ain't gonna be no rematch."
"Jeopardy!" fans were first introduced to Jennings in June 2004 when he made his first appearance as a contestant on the show. He won a record-breaking 74 consecutive games before his streak was broken that November.
He still holds that record, as well as the record for the highest winnings during regular season play – during his time on the show, he won a total of $2,520,700.