Judge: Rahm's private emails, texts aren't exempt from disclosure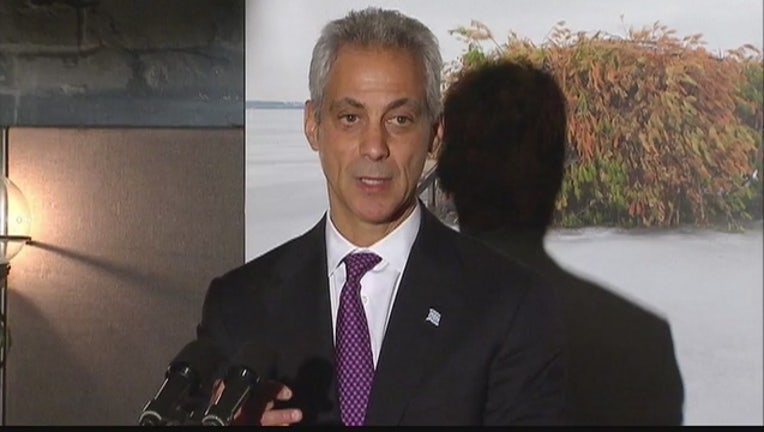 article
CHICAGO (AP) - A judge has determined that Chicago Mayor Rahm Emanuel's emails, texts and other communications transmitted over private devices aren't exempt from disclosure.
Cook County Circuit Court Judge Kathleen M. Pantle denied Emanuel's motion to dismiss the Chicago Tribune's lawsuit alleging that he violated the state's open records laws by refusing to release private emails and text messages about city business.
The lawsuit filed in September seeks an order to have the mayor's office comply with a state Freedom of Information request and to produce the documents, the Tribune reported. It also seeks to have Emanuel declared in violation of the Illinois Local Records Act if he failed to preserve the emails and texts.
Emanuel claims that the city complies with records requests and that he conducts city business on his government devices and accounts.
His office argued that he requests constitute an "unprecedented and unreasonable invasion of personal privacy" and that the "alleged emails are not public records."
But the judge disagreed and ruled that the Freedom of Information Act doesn't distinguish between records kept on publicly funded devices and private ones.
Pantle said the court should decide whether communications on private devices are "public record." And wrote that communication on private devices or within private accounts "does not ipso facto mean that the communication is personal in nature." She gave the mayor's office 28 days to respond to the complaint.
Bill McCaffrey, a spokesman for the city Law Department, said in a statement that the city will "continue to vigorously defend this case."
"While we are disappointed in the ruling, the judge only ruled on the motion to dismiss and not on the merits."
The Chicago Tribune was pleased with the ruling and its publisher and editor-in-chief Bruce Dold said in a statement that the newspaper also is "committed to pursuing this case to the end."
"It's wrong for a government official to claim that if they conduct business on one phone and email account it's a public document, but if they use another phone or account to conduct the same business it is a private matter," he said.
The issue of public officials relying on personal email for official business has recently come in the spotlight. Democratic candidate Hillary Clinton has continued to face questions about her use of a private email server during her time as secretary of state. Last week, the State Department's inspector general found Clinton broke department rules when she used private email for government business, concluding she created a security risk and violated transparency and disclosure policies.
___
Information from: Chicago Tribune, http://www.chicagotribune.com