Judge: Smollett special prosecutor will still be appointed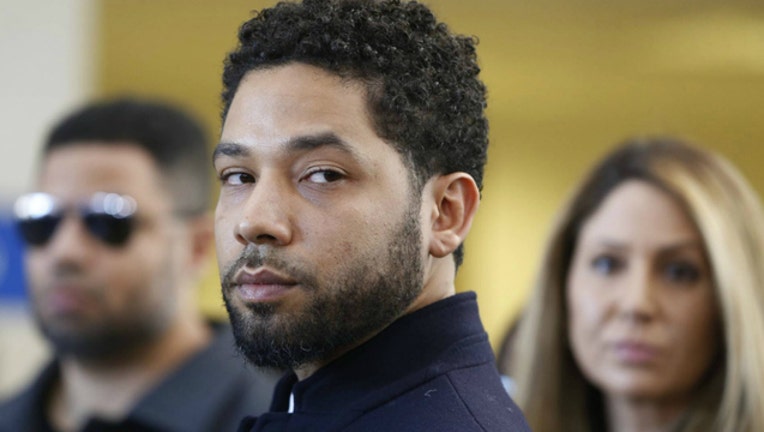 CHICAGO (FOX 32 NEWS) - A judge told Jussie Smollett's attorneys he's not changing his mind about appointing a special prosecutor in the case against the actor and that he won't let another judge replace him.
The losses that Cook County Judge Michael Toomin handed the attorneys Wednesday mean Smollett may not be clear of criminal charges alleging he staged an attack in January in Chicago that he described as racist and homophobic. Prosecutors dropped the charges against him in March, but a special prosecutor could charge him again.
Smollett's attorneys have argued that Toomin should remove himself because he presumed Smollett guilty. Toomin said Wednesday that the special prosecutor's opinion will be the only one that matters.
Toomin decided in June to appoint a special prosecutor to examine the dismissal of the charges but hasn't said who it will be.
Smollett was accused of lying to police by claiming he was the victim of a racist and homophobic attack in downtown Chicago in January.
Chicago's top prosecutor, Cook County State's Attorney Kim Foxx, recused herself from the investigation before Smollett was charged, citing conversations she had with a Smollett family member.
Prosecutors abruptly dropped 16 felony counts against the "Empire" actor in March
In his May 1st ruling, Toomin said he had no problem with Foxx's February recusal, but that it should have included a request for a special prosecutor to take over the case. He said she had no right to hand it off to someone from her office, which he said amounted to naming her own special prosecutor.
The Associated Press contributed to this report.