KFC nail polish? The Colonel is redefining 'finger-licking good'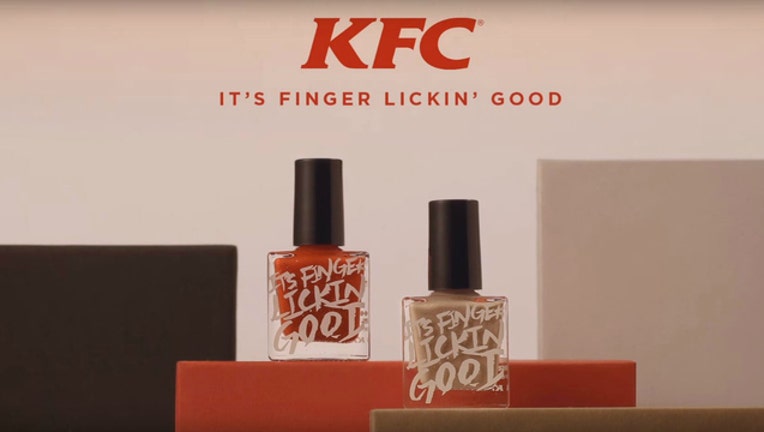 article
FOX 32 NEWS - Kentucky Fried Chicken may have taken their "finger lickin' good" slogan a little too seriously.
The Hong Kong branch of the fried chicken giant in combination with Ogilvy & Mather has developed a new type of product with their signature mix of 11 secret herbs and spices -- KFC-flavored nail polish.
The edible polish tastes just like chicken and is packaged in a designer bottle and box in two classic KFC flavors, original and hot & spicy.
The company is not mass producing the chicken-flavored polish but it does exist, if you're lucky(unlucky) enough to get your hands on it.