Kindergartner suspended for bringing toy bubble gun to school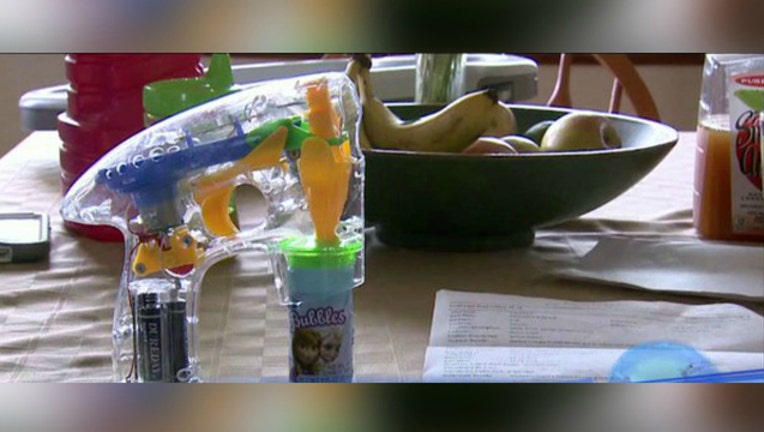 article
FOX NEWS - A five-year-old Colorado girl was suspended for a day after bringing a clear, plastic, bubble-blowing gun to school.
The child, who is a kindergarten student at Southeast Elementary in Brighton, apparently put the toy in her backpack Monday morning.
The girl reportedly took out the "weapon" in the hallway during morning recess.
The school called the girl's mother, telling her to come pick up her daughter because she was suspended for bringing a "fake gun" to school.The mom said she understands the school's motive behind the zero-tolerance policy, but thinks more common sense should have been used in this case.
"If they had contacted me and said, 'Can you make sure this doesn't happen again? We just want you to be aware,' I think that would have been a more appropriate way to handle the situation," the mother said. "Could we have a warning? It blows bubbles."