Konerko to have No. 14 retired by White Sox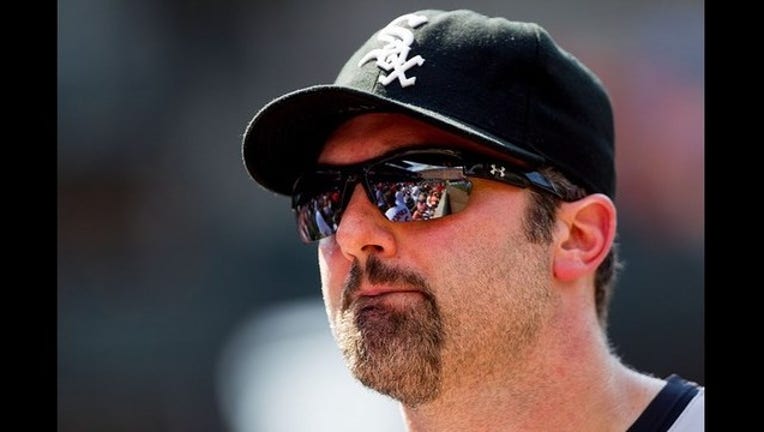 article
No need to worry about the opposing pitcher. This weekend, he is simply a guest of honor.
The White Sox will pay tribute to their former slugger Saturday when they retire his old No. 14.
"As a kid, you see stuff at stadiums or you hear about a guy whose number is retired," Konerko said Friday. "You don't really think that that's something that's attainable. Even when you're playing, I mean, you just don't think that's you. You don't think that is something you can get to."
Konerko earned it over 16 seasons with the White Sox by establishing himself as one of the premier sluggers in franchise history and helping them end a championship drought that lasted nearly nine decades.
He is about to join greats such as Hall of Famer Frank Thomas, Minnie Minoso, Luis Aparicio, Carlton Fisk and Harold Baines as the 11th player to have his number retired by the White Sox. That includes Jackie Robinson, whose No. 42 was retired by Major League Baseball in 1997.
It's another fitting honor for a six-time All-Star who hit a grand slam in Game 2 of the 2005 World Series to help Chicago sweep Houston for its first title since 1917.
Konerko is the franchise leader in total bases (4,010), is second in home runs (432) behind Thomas and third in hits (2,292).
He came back to play one final season in 2014 and was saluted at the end of the year when the White Sox unveiled a bronze statue of him before a game against the Kansas City Royals.
They also showered him with gifts and video tributes before a sellout crowd, and another packed house is expected on Saturday.
"He's been a great White Sox," manager Robin Ventura said. "He deserves it. He epitomizes the guy that shows up every day and gives you everything he has. He was a true pro. He really was. I feel fortunate to have been one of his managers."
Few players were as respected as Konerko. His work ethic, professionalism and leadership stood out.
"The No. 1 thing was get your own act together because you don't want to question someone else or say something if they can come up to you and say well I came in here the other day and saw you not working," Konerko said. "It's a fear of someone catching you not working or not doing your job. It's not like you get it right all the time."
But those moments were rare with Konerko.
"He's my brother," Minnesota's Torii Hunter said. "I love him. I hope I have a beer with him. We have that aggressive, competitive friendship."
For Konerko, Saturday's ceremony is like a closing chapter on his career.
He is enjoying time with his family and insisted he does not miss the game "at all." Retirement suits him just fine.
He remembers Ventura telling him retirement was a relief in a sense because he didn't have to worry every day about getting a hit.
"That's a nice feeling not to have because ... it was a battle and I had a lot of different ways and I had a lot of different approaches and I didn't play the game easy," Konerko said. "I didn't hit easy. It took a lot of work. Every day I came in here, it was a blank canvas. A lot of days it was like what am I going with tonight? It's not for everybody. It's not the easiest way to go about a career. I did a lot of changes all the time, daily, so I don't really miss that at all because that's a lot of mental drain to go over that all the time."
He watches White Sox games, but not much baseball. Hockey is a higher priority, particularly with the playoffs. He even attended Wayne Gretzky's fantasy camp in March and got to play with The Great One.
Konerko said if he does get a job in baseball, it will be years from now. And he has no desire for TV work, either. He got offers toward the end of last season and turned them down.
"I played, that's all I ever wanted to be," he said.
Copyright 2015 The Associated Press. All rights reserved. This material may not be published, broadcast, rewritten or redistributed.