Lake County environmental officials seek help in locating injured hawk
RIVERWOODS, Ill. - Officials in Lake County are pleading for the public's help in finding an injured red-tailed hawk that went missing after its home was vandalized in a conservation area in north suburban Riverwoods.
The adult male hawk, which is used for education programming, was not releasable into the wild due to an injury to its left wing that affects its flight, according to a statement from the Lake County Forest Preserve.
"An important part of our team is now missing. We hope the public is able to assist in finding him before it's too late," said Director of Education Nan Buckardt.
SUBSCRIBE TO FOX 32 ON YOUTUBE
The Forest Preserve said the hawk, which is federally protected, requires the help of a human in gathering food, and will not survive in the wild due to its injury.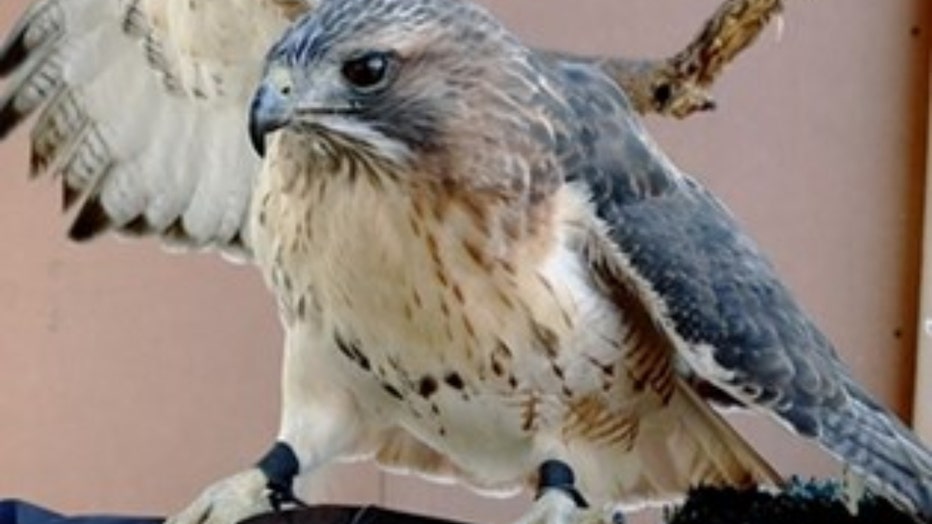 (Lake County Forest Preserves)
Officials said the hawk was last seen wearing leather anklets and straps that hang below his feet. It will most likely be found perched on the lower branches of a tree with its left wing drooping. Its right hind digit is also impaired, the statement said.
"The hawk could be anywhere," Buckardt said. "Our staff has completed thorough searches at Ryerson, so we need assistance looking beyond at the forest preserve."
Anyone with information about the hawks is encouraged to call the Lake County Sheriff's Department at 847-549-5200.