Lane Bryant shootings: New theories emerge as Tinley Park murders remain unsolved after 15 years
TINLEY PARK, Ill. - This week marks 15 years since the Lane Bryant murders happened in a Tinley Park strip mall.
In a Fox 32 News special report, Dane Placko takes a look back at the case described as one with a lot of leads and no clear motive.
Tinley Park police have a 3D sketch of what the murder suspect looks like and a 911 recording of what he sounds like.
"Somebody will be caught one day. Soon. Justice can be served and the next press conference we have is when the guy got caught," Maurice Hamilton said in 2018 about his sister Rhoda McFarland's killer.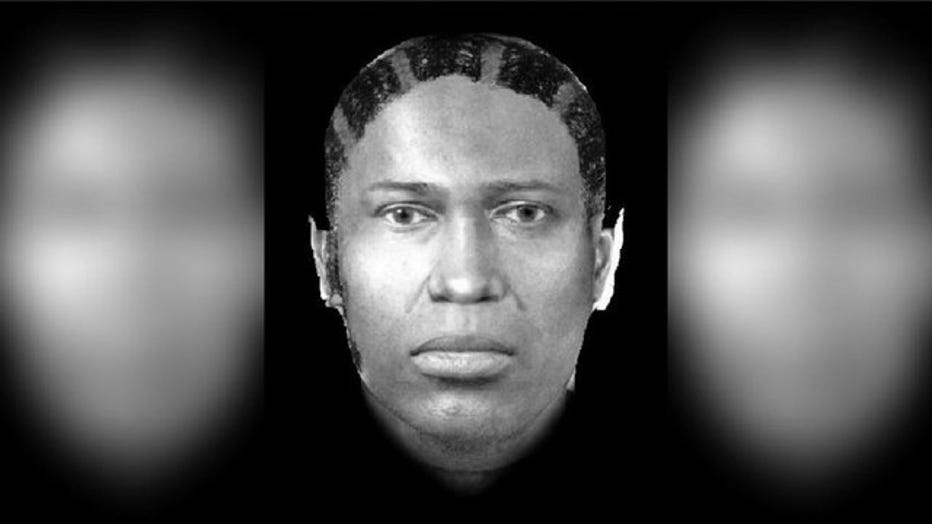 Authorities have released a new, 3-D modeled composite image of the man who shot five women to death at a Tinley Park Lane Bryant store on Feb. 2, 2008. | Tinley Park police
It's now been 15 years since McFarland and four other women were bound with duct tape and shot to death inside what was then a Lane Bryant store in Tinley Park at 10 a.m. Their killer has not been caught.
A sixth woman survived the massacre by playing dead.
"I'm hoping there was some sort of physical evidence left behind at the crime scene," retired FBI special agent Ross Rice said. "The problem with physical evidence, and you just saw that with the murder of four college students in Idaho, you can find physical evidence at a crime scene, whether it's a latent fingerprint or DNA. But you have to have a known sample to compare it to."
Since this case is still an open investigation for Tinley Park police, we don't know all the evidence that was collected at the crime scene.
Given the amount of time that has passed, another cold case expert offers a possible reason as to why that connection hasn't been made.
"I still believe the offender is likely dead and that's why that connection hasn't been made," said Marc Buslik, a retired Chicago Police commander.
IT'S BEEN 15 YEARS SINCE THE LANE BRYANT MURDERS IN TINLEY PARK - WHERE THE CASE STANDS TODAY
Whether it's a family member, a friend or something else, Buslik says one reason he thinks the Lane Bryant suspect is dead is because there haven't been any viable connections tying the suspect to the crime.
He also knows that could change.  
"However, seen other cold cases solved years later when something finally breaks, like the Delphi murders," he said.
In addition to being deceased, Buslik says the suspect may have left the Chicago area immediately following the crime.
"I think that's a distinct possibility. It's very close to the highway. It would be very easy to leave. We have seen other kinds of crimes that were facilitated by transportation infrastructure," he said.
"Because it was such an odd target for a robbery, I think that's a possibility that it was very much a random target and the offender may have been passing through and then continued on his way," Buslik said.
SUBSCRIBE TO FOX 32 ON YOUTUBE
Tinley Park Mayor Michael Glotz told Fox 32 the two new police detectives assigned to the case last year continue to review new and old tips daily and the village continues to provide financial support to the department to keep the investigation going. He adds they will do so until the offender is brought to justice.
Investigators are still offering a $100,000 reward for information leading to an arrest in the Lane Bryant murders. You can call or email tips to the Tinley Park Police Department at 708-444-5394 or LaneBryant.TipLine@tinleypark.org.