Lanes reopen on Dan Ryan after semi jackknifes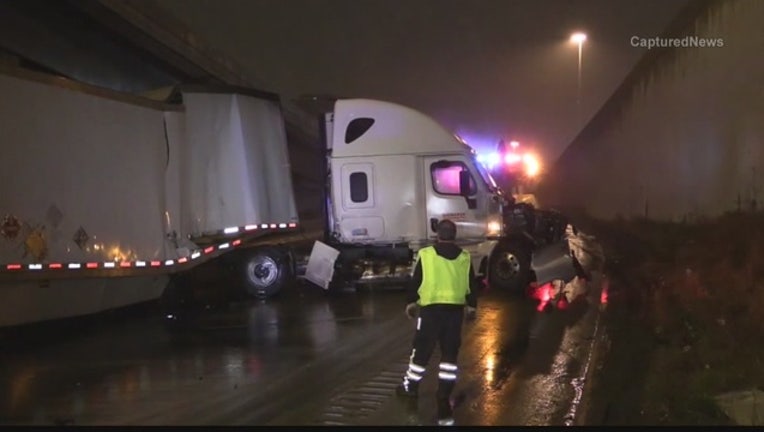 article
CHICAGO (STMW) - A jackknifed semi truck temporarily blocked all local lanes on the inbound Dan Ryan Expressway Wednesday morning.
The semi jackknifed on inbound I-94 near 63rd Street about 3:15 a.m., according to Illinois State Police. The driver suffered "minor injuries" but was not taken to a hospital.
All local lanes were blocked as a result of the crash until about 5:45 a.m., police said.