Lanes reopened after eight injured in five-vehicle crash on I-57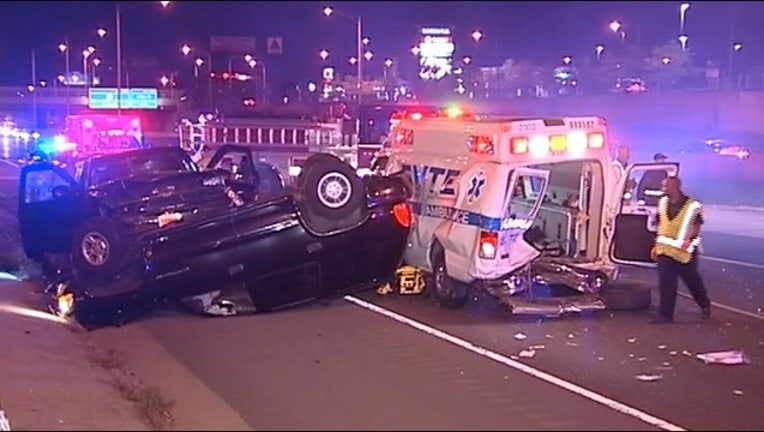 article
CHICAGO (STMW) - All lanes on I-57 have reopened as of 4:15 a.m. Monday after at least eight people were injured in a five-vehicle crash on Interstate 57 in the Morgan Park neighborhood on the Far South Side.
About 2:30 a.m., an ambulance had responded to a two-vehicle rollover crash and was blocking the northbound lanes on I-57 and 119th Street, when it was struck by another vehicle, according to Illinois State Police.
Eight people in total from five vehicles, including the ambulance, suffered non-life-threatening injuries in the crash, police said. They were taken to Advocate Christ Medical Center in Oak Lawn, Stroger Hospital and Northwestern Memorial Hospital.
In a separate incident, another two-vehicle crash happened about 3:20 a.m. in the southbound lanes of I-57 while drivers were attempting to observe the crash scene on the northbound side, police said. Additional details on that crash were not immediately available.
It is unknown if any of the crashes were alcohol-related, police said. The causes remain under investigation.
All northbound lanes of the expressway were temporarily closed to traffic, but were reopened as of 4:15 a.m.