Cook County man stole vehicle with children inside, faces kidnapping charges: police
COOK COUNTY - A Lansing man has been arrested after police say he stole a vehicle that had two children inside of it earlier this week.
On Monday, Lansing police responded to a First Midwest Bank located on Torrence Avenue for a report of a motor vehicle theft.
According to police, 25-year-old Casean Cornell entered a silver Cadillac which was left running in the parking lot and had two children inside – ages 1 and 9.
Police say Cornell told the kids to get out, and when they didn't, he drove off with them still inside. He then crashed the vehicle into a nearby garage and fled on foot.
The children were unharmed.
SUBSCRIBE TO FOX 32 CHICAGO ON YOUTUBE
Lansing police obtained video footage of the suspect and on Thursday, located Cornell near 176th Place and Torrence Avenue where he was taken into custody.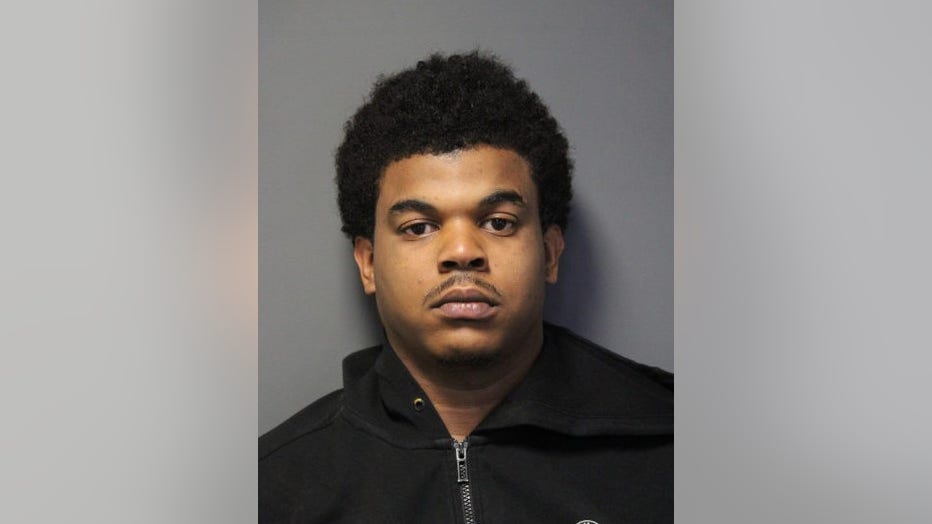 Casean Cornell | Lansing Police Department
Cornell has been charged with kidnapping and possession of a stolen motor vehicle. Additional charges are pending. He's due in bond court on Saturday.
Additionally, police say Cornell is currently on bond for a November 2022 arrest where he was charged with aggravated unlawful use of a weapon.