Alleged getaway driver charged in West Side murder of teen who was mistaken for gang member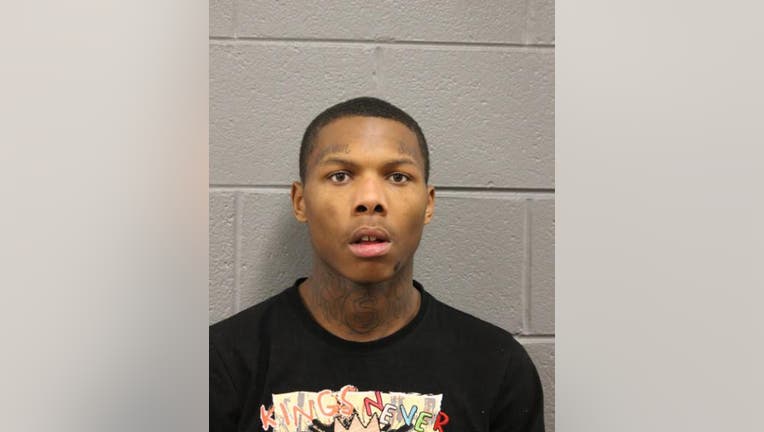 CHICAGO - The alleged getaway driver in a deadly shooting that claimed the life of a teenager who was mistaken for a rival gang member was ordered held on $3 million bail Thursday.
"They just picked someone out — literally stalked him through the alley and gunned him down," Cook County Judge John F. Lyke Jr. said of Avion Aldridge's murder.
But Lyke noted that video evidence that allegedly shows Davion Jones participating in the Sept. 26 crime wasn't as strong as prosecutors said.
Prosecutors say "this is on video and that it's crystal clear. But I don't think that rises to the level of the proof being evident…that this defendant committed the offense," the judge said.
The shooter hasn't been charged, but surveillance video shows Jones in what led up to, and followed 17-year-old Aldridge's murder in Austin, Assistant State's Attorney James Murphy said.
Jones was with a group of five people when they thought they spotted a rival gang member down the street, Murphy said. Video allegedly shows Jones go to the street corner, point and say, "You want him? You want him?"
Jones and the gunman entered a car in an alley and drove to the 200 block of North Leamington Avenue, Murphy said. There, the gunman exited the car and chased Aldridge down an alley, eventually shooting him four times in a vacant lot where the teenager died, Murphy said.
Surveillance video allegedly shows the gunman return to the car and drive off. Jones and the gunman abandoned that car, which had reported stolen, and left the area in another car, Murphy said.
Police later found the abandoned car with a fingerprint on the door belonging to the uncharged shooter, Murphy said.
Jones' lawyer argued that the surveillance video doesn't prove Jones was there.
Jones studied at North Lawndale College Prep and recently started a job with the post office at O'Hare Airport, the defense attorney said.
Jones is expected back in court again Jan. 28.