Local man recreates Blackhawks' Stanley Cup win with flipbook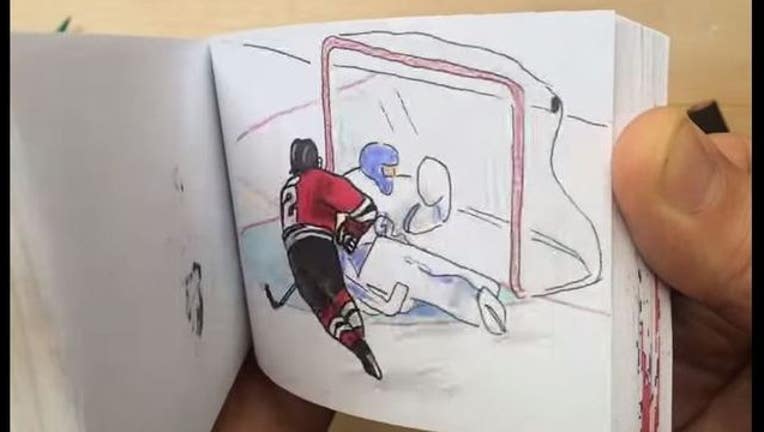 article
One local talent is offering Chicago Blackhawks fans a new, unique perspective of the team clinching the 2015 Stanley Cup.
Ben Zurawski, who calls himself "The Flippest," recreated the Blackhawks Game 6 win over the Tampa Bay Lighting using a flipbook!
The truly impressive flipbook includes the two goals from Duncan Keith and Patrick Kane, a huge stop from Corey Crawford, and Jonathan Toews passing the Stanley Cup off to Kimmo Timonen. 
Zurawski posted the video on YouTube Wednesday, saying he never watched much hockey, but it was hard not to get swept up in the excitement of the Blackhawks win.
By Thursday morning, the video already had more than 135,000 views!