DuPage County man charged with grooming, engaging in sexual acts with minor girl
LOMBARD, Ill. - A 40-year-old suburban man was arrested and charged for allegedly engaging in sexual acts with a teenage girl who police say he groomed and knew was a minor.
In March, Cook County Sheriff's police say they received a complaint involving Jesus Gonzalez-Rivera of Lombard.
According to police, an investigation revealed that Gonzalez-Rivera contacted the victim in August 2022 in response to a babysitting advertisement she posted online.
Their discussions then continued on social media, police said.
SUBSCRIBE TO FOX 32 CHICAGO ON YOUTUBE
Between August and February 2023, Gonzalez-Rivera allegedly groomed and sexually abused the victim. A forensic analysis of phone data revealed Gonzalez-Rivera knew the victim was a minor, police said.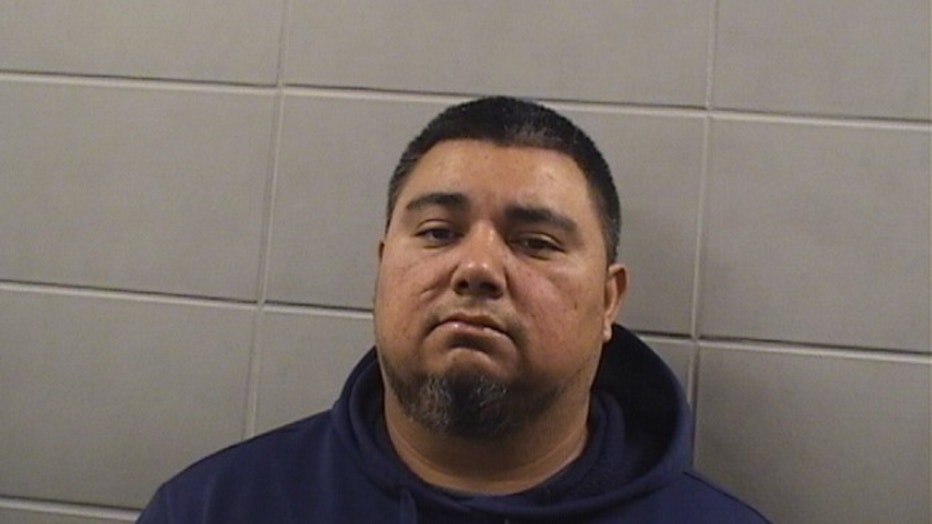 Jesus Gonzalez-Rivera | Cook County Sheriffs Office
On April 4, 2023, Gonzalez-Rivera was taken into custody. The next day, he was charged with aggravated criminal sexual abuse of a minor, indecent solicitation of a child, traveling to meet a child, and grooming.
Gonzalez-Rivera's bond was set Thursday at $200,000.