Magnitude 6.3 earthquake shakes northern Chile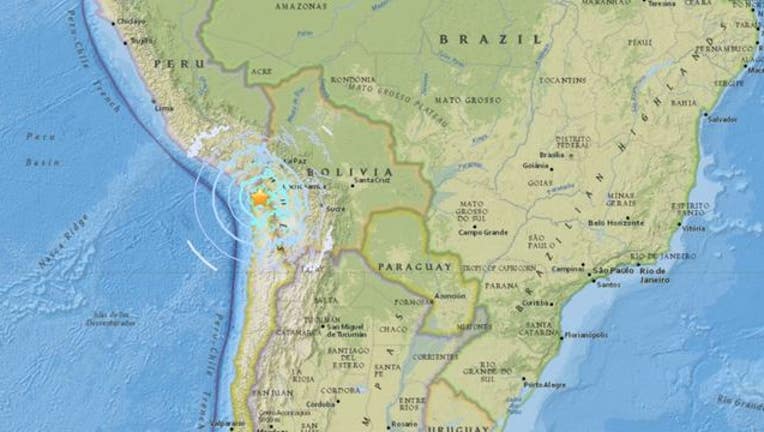 article
SANTIAGO, Chile (AP) -- The U.S. Geological Survey says a magnitude 6.3 earthquake has struck northern Chile.
The quake, which was moderately deep at 82 kilometers (51 miles), struck at 3:32 a.m. local time Tuesday. The epicenter in Tarapaca was 73 kilometers (45 miles) east of the port city of Arica, and 87 kilometers (54 miles) southeast of the larger Peruvian city of Tacna.
No further information was immediately available.