'Make America Great Again' hat placed on MLK statue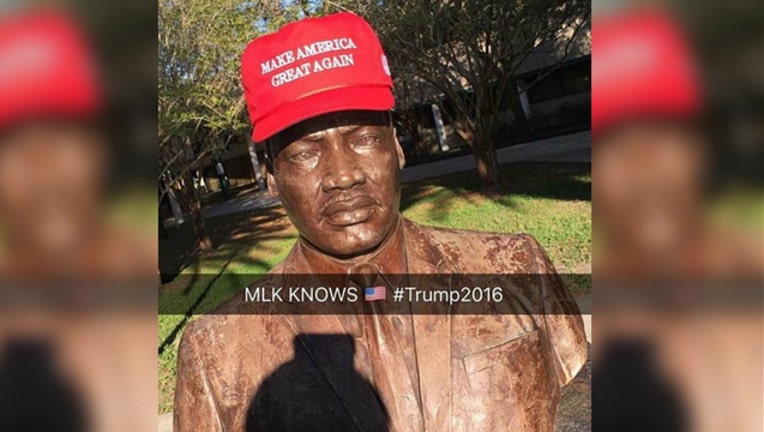 article
A picture of a Martin Luther King Jr. statue donning a "Make America Great Again" hat has caught fire on social media, starting a maelstrom of reactions to Donald Trump's polarizing campaign slogan.
The bright red hat was placed on the statue, located on the University of South Florida campus, and the photo was uploaded to Instagram nearly a week ago with the caption "Pretty self explanatory," and a slew of pro-Trump hashtags.
Reactions on social media ranged from "disgusted," to others who insisted the photo was a harmless "joke."