Mall tells beloved Santa with 'naughty' and 'nice' tattoos to tone it down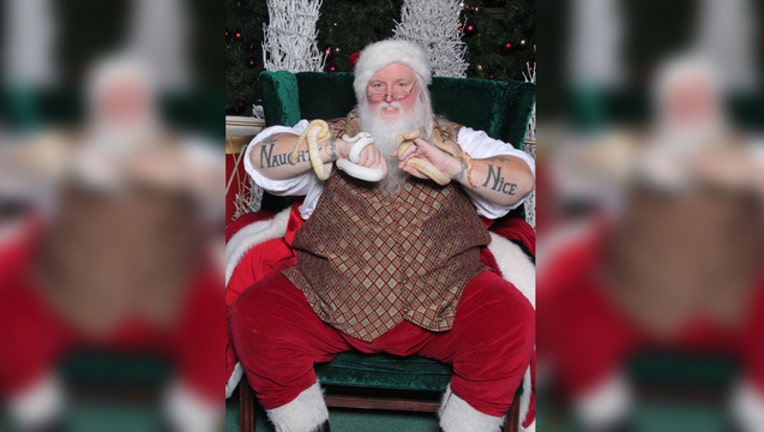 article
LANGHORNE, Pa. (AP) - A beloved Santa with "naughty" tattooed on one arm and "nice" tattooed on the other has been asked to tone down his typically goofy poses at a suburban Philadelphia mall, leaving some fans miffed.
Scott Diethorne is known for silly poses like hanging kids upside down and flashing his "naughty" or "nice" forearms.
Customers tell Philly.com that when they arrived at the Oxford Valley Mall in Bucks County for their annual photos recently, they learned Santa Scott could only take "traditional" Christmas pictures - no tattoos or upside-down poses.
Cherry Hill Programs, which runs the mall's Santa operation, says they're "dedicated to preserving the tradition and image of Santa."
Diethorne declined to comment, but his daughter says he loves his job and he doesn't want this outcry to jeopardize it.
His fans are coming for photos anyway.