Man, 71, charged with robbing Northwest Side bank in clown mask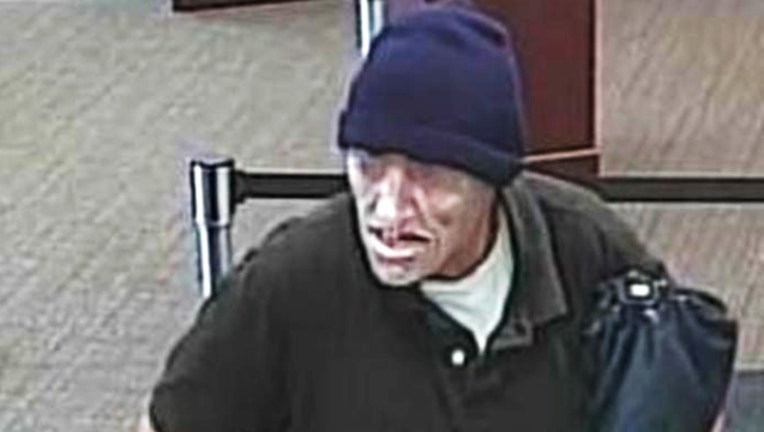 article
CHICAGO (SUN TIMES MEDIA WIRE) - A man's second attempt to rob a Northwest Side bank dressed in a clown mask was foiled by a senior center acquaintance-turned-FBI-informant, according to prosecutors.
David Walsh, 71, of Chicago, was charged with the armed robbery of a US Bank at 4725 N. Western Ave. in the Lincoln Center neighborhood, according to a criminal complaint filed in U.S. District Court.
Walsh was allegedly caught on video July 14 entering the bank and approaching a teller while holding a revolver and open black umbrella, saying "100s, 50s and 20s" and "I'm not playing," according to the lawsuit.
Clad in a transparent clown mask and navy beanie, Walsh fled the bank with $3,700 and was seen on video changing clothes and entering the Western Avenue Brown Line stop, prosecutors said. He used a Ventra card registered in his own name.
Almost a week after the robbery, an acquaintance of Walsh at the Levy Senior Center on Lawrence Avenue approached the FBI and said they had been asked by Walsh to participate in the robbery, prosecutors said.
Walsh had asked the informant whether they wanted to make some money, and explained that he could make more money doing "smaller quick jobs" than by doing "one big job", according to prosecutors. The informant declined to help, but later agreed to help Walsh in a second robbery.
For this second bank robbery, Walsh had told his acquaintance, "I have a place in mind to get quick cash. It's near Milwaukee and Central."
The person agreed to be his driver, but Walsh was unaware that his partner was setting him up for arrest.
On July 24, the informant drove Walsh to a parking lot near the TCF Bank at 4930 N. Milwaukee Ave., where Walsh stepped out of the car dressed himself for the robbery. They drove around for a moment and then parked in the bank's lot. Walsh placed the revolver in his waistband, raised the clown mask to his face and was then arrested by agents waiting nearby.
Walsh had his first appearance before a judge July 25, according to the FBI. He was ordered to be detained.