Man accused in Amtrak stabbing not guilty due to insanity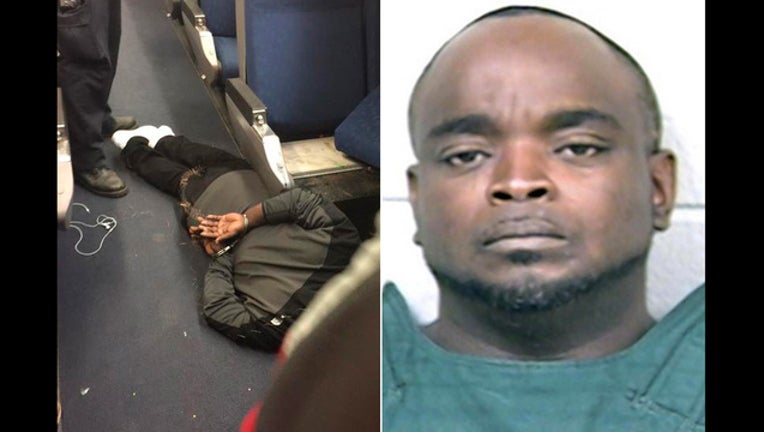 NILES, Mich. (AP) — A man accused of stabbing four people on an Amtrak train in southwestern Michigan was found not guilty by reason of insanity.
Michael D. Williams was awaiting trial, but he entered the plea and the finding was made Wednesday by Berrien County Judge Dennis Wiley, the prosecutor's office said.
With the criminal matter behind him, Williams, 45, will be evaluated by the state's mental health system for possible treatment.
Family members have said the Saginaw man struggled with delusions and paranoia.
Police said he told them he started the attack Dec. 5 after seeing a man turn into a demon. The train began in Chicago and was bound for Port Huron.
Investigators say Williams stabbed a conductor and three other people when the train stopped in Niles, about 10 miles north of South Bend, Indiana.
All victims survived and most of the injuries weren't life-threatening. One victim suffered a lacerated lung and bled internally, Prosecutor Michael Sepic said, reading from a report.
Williams was subdued with a stun gun by a Niles police officer and taken into custody.
Defense attorney Shannon Sible requested an examination that found Williams "to be mentally ill and suffering from a delusional disorder which caused him to be incapable of accurately perceiving his environment." The 38-page report added he "appears to have reacted spontaneously and only in consideration of delusional information," according to prosecutors.
Authorities say a person is considered legally insane in Michigan if as a result of mental illness he "lacks substantial capacity" to understand that his conduct is wrong or "conform that conduct to the requirements of law."