Man accused of using pit bull during robbery faces felony charges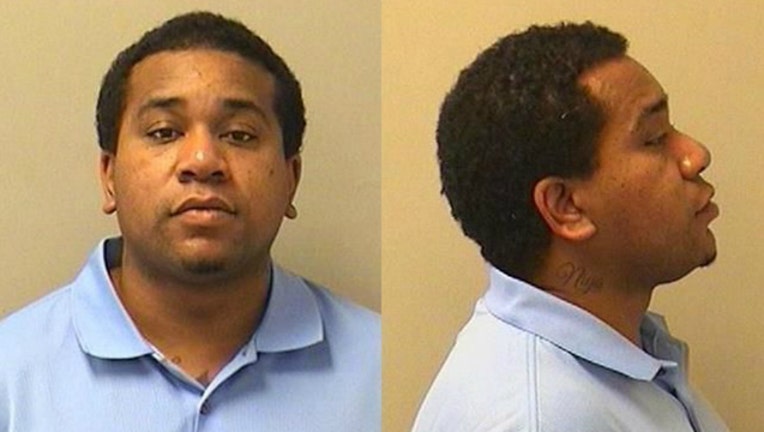 article
(SUN TIMES MEDIA WIRE) - An Aurora man has been charged with attempting to rob another man and releasing a pit bull on sheriff's police Thursday night in the western suburb.
About 11:40 p.m., Kane County sheriff's deputies were called to a robbery at a home in the 300 block of South Calhoun in unincorporated Aurora, according to a statement from the Kane County sheriff's office.
A 30-year-old man was visiting the home and went into a room with a female, the sheriff's office said. When he was in the room, 33-year-old Rashaan Strawder, who lives at the home, entered with a pit bull and demanded the man take off his clothes and empty his pockets.
The man feared for his safety and gave Strawder his car keys before running out of the home, the sheriff's office said. Strawder released the pit bull, but the man was able to jump over a few fences to escape the dog.
Strawder acted aggressively when deputies arrived to ask him about the incident and refused to hand over the keys, the sheriff's office said. A struggle ensued and deputies tried to stun Strawder with a Taser, but missed, according to the sheriff's office.
Strawder then ran to the backyard and released a pit bull, which bit one deputy's foot through his boot during the altercation, the sheriff's office said. The deputy feared further injury and tried to shoot the dog but missed.
He then Tasered dog, which caused it to run into the house, the sheriff's office said. Deputies then deployed a second Taser at Strawder and took him into custody.
The dog was taken to an area vet for treatment, the sheriff's office said. The deputy who was bitten by the dog was treated and released from an area hospital, and a second deputy was injured in the struggle but did not require medical attention.
Strawder was treated and released at the scene before being taken to the Kane County Adult Corrections Center, the sheriff's office said.
Strawder faces felony charges of aggravated battery to a peace officer, resisting a peace officer causing injury and robbery, in addition to misdemeanor charges of battery, resisting a peace officer, theft, disorderly conduct, obstructing a peace officer and failure to keep a dangerous animal on a leash or in an enclosure.
A second man, 26-year-old Kelly Dunn of North Aurora, was taken into custody at the home for an outstanding warrant for contempt of court for failure to pay child support, the sheriff's office said.