Man arrested on hate charges after posting video teaching dog Hitler salute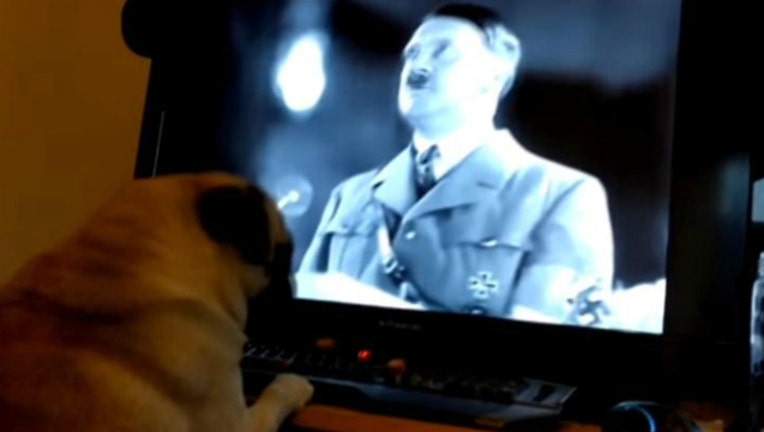 A Scottish man was arrested and charged with a hate crime after he reportedly filmed his girlfriend's pug lifting its paw in response to the Nazi salute "Sieg Heil!" in an attempt to turn the dog into "the least cute thing you could think of -- which is a Nazi," The Daily Telegraph reported.
Markus Meechan reportedly uploaded the video in April of the dog --  named Buddah -- responding to inflammatory language like "gas the Jews." Meechan has since denied being racist and said he was merely trying to annoy his girlfriend. The clip, however, went viral and was viewed more than 1 million times.
"I am so sorry to the Jewish community for any offense I have caused them," he said after his April 28 arrest. "This was never my intention and I apologize."
His apology, though, was not received well by some in the Jewish community. A police inspector said he hopes the arrest serves as a warning to "anyone posting such material online."