Man charged after hit-and-run injures 2 on Halloween in Riverside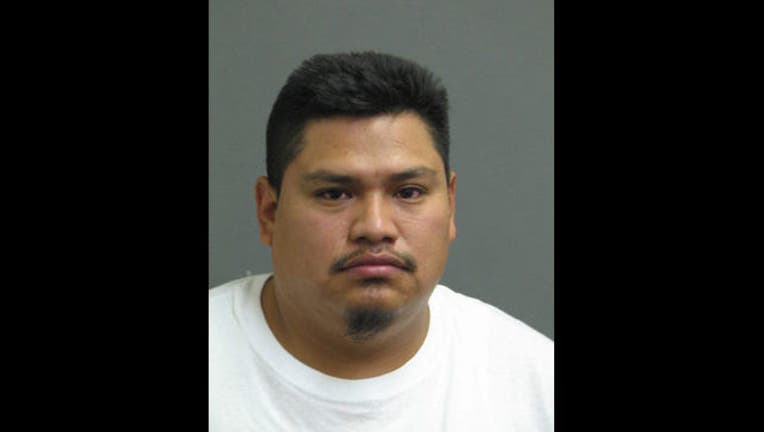 CHICAGO (STMW) - A South Side man was charged with DUI and hit-and-run after he ran away from a crash that left two people injured in west suburban Riverside on Halloween.
Emiliano Velazquez-Reyes, 30, sped through a red light around 4:30 p.m. Saturday in front of Hauser Central Grade School at 61 Woodside Rd. and rear-ended a parked minivan in front of trick-or-treating children, according to a statement from Riverside police.
He left his vehicle and ran away from the scene. After about 10 minutes, police found him in the 200 block of Woodside Road highly intoxicated and covered in grass stains and dog feces from hiding in a dog owner's backyard, police said.
The minivan he hit was demolished, police said. The two Riverside women, 27 and 47, suffered non-life-threatening injuries in the crash and identified Velazquez-Reyes as the driver before they were both taken to MacNeal Hospital in Berwyn.
Velazquez-Reyes, of the 5000 block of South Winchester Avenue in the Back of the Yards neighborhood, was also injured in the crash and so intoxicated that police took him to MacNeal Hospital. He was then released back into custody, police said.
"Unfortunately, Halloween and the celebrations surrounding it has become an excuse for adults to behave badly and in many cases, involves excessive alcohol," Riverside Police Chief Thomas Weitzel said in the statement.
Velazquez-Reyes was charged with two counts of driving under the influence of alcohol, leaving the scene of an accident, failure to give aid or information after being involved in an accident, and a number of other traffic citations.