Man charged after trick-or-treating with boy; DCFS investigates mom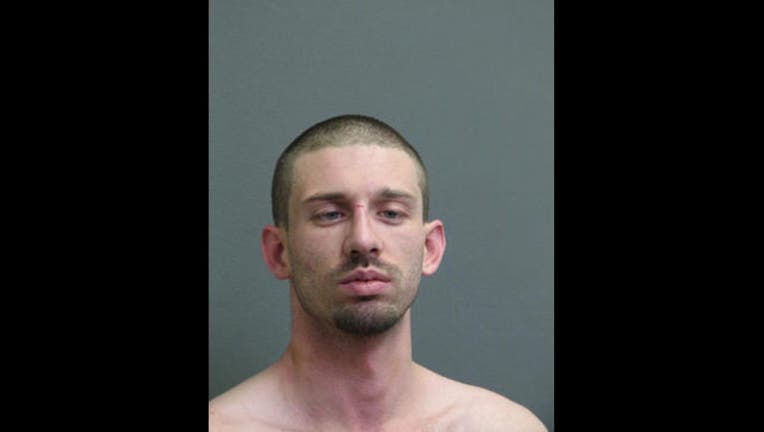 CHICAGO (STMW) - A 27-year-old man was charged with assault and a 43-year-old mother is being investigated after the man drunkenly took a child trick-or-treating Saturday night in west suburban Riverside.
Jeffrey A. Lustro-Dufrain, of the 7800 block of West 103rd Street in Palos Hills, was charged with two counts of assault and one count of endangering the health and safety of a child, according to a statement from Riverside Police.
At 7:18 p.m., Riverside Police received numerous reports of an intoxicated man trick-or-treating with a 7-year-old boy in the 200 block of Addison Road in Riverside.
It was reported that Lustro-Dufrain had a verbal altercation with a homeowner on this block because the owner gave the boy a glow stick, but wouldn't give him one, according to the statement.
Officers found the boy with Lustro-Dufrain, who had collapsed and could not get up because of his "intoxication level," police said.
The boy told officers he had been walking around the neighborhood trick-or-treating with Lustro-Dufrain, who is a friend of the boy's mother, and that Lustro-Dufrain was drunk the entire time, police said.
After further investigation, police found out that the boy's mother gave Lustro-Dufrain permission to take her son trick-or-treating. The mother, who lives in Cicero with her son, gave a statement that she allowed the boy to trick or treat in Riverside because she thought that the residents would give out "better Halloween treats."
Riverside police contacted the Department of Children and Family Services and filed a child endangerment complaint on the mother, and there is an open investigation into "why she would let her child go trick-or-treating with an individual who was clearly intoxicated," according to the statement.