Man charged in assault case that led to fatal crash in NW Indiana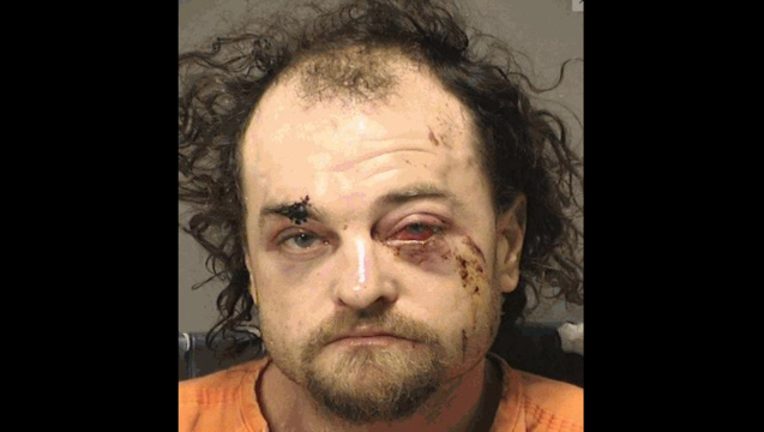 article
SUN-TIMES MEDIA WIRE - A 43-year-old Indiana man has been charged in connection with a home invasion and assault case that happened just before a fatal crash Thursday in northwest Indiana.
Jeffrey C. Martin, of Cedar Lake, Indiana, is charged with felony counts of aiding in a burglary, aggravated battery and battery with a deadly weapon, according to the Hebron Police Department.
He was ordered held without bail at the Porter County Jail, police said.
Martin and 36-year-old Kurt Falkenberg of Winfield, Indiana broke into a home in the Gas-Lite Mobile Home Park in Hebron, Indiana, Thursday morning and assaulted the resident of the home, police said.
Shortly after the home invasion, emergency crews responded about 9 a.m. in the 12700 block of County Line Road near Lakes of the Four Seasons, Indiana, according to the Lake County Sheriff's Department.
Faulkenberg was speeding north on County Line Road in a 1992 Toyota Camry when he crossed the center line and crashed head-on with a 2008 Pontiac Grand Am, authorities said.
Falkenberg was killed in the crash and pronounced dead at the scene, the Porter County Coroner's Office said. Martin, who was a passenger in Falkenberg's car, ran away after the crash, but was taken into a custody nearby.
A 43-year-old Demotte, Indiana woman who was driving the Pontiac was taken to a hospital, authorities said. She was later airlifted to Loyola University Medical Center in Maywood for further treatment.