Man charged with causing Lake Bluff crash that critically injured 1-year-old son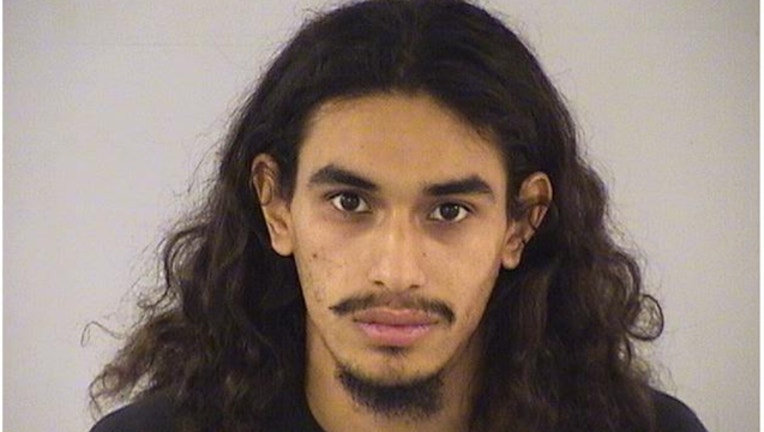 SUN TIMES MEDIA WIRE - A Waukegan man has been charged with causing a crash that left his 1-year-old son critically injured Saturday night while arguing with the driver of a vehicle he was riding in near north suburban Lake Bluff.
The 22-year-old Waukegan woman was driving a 2008 Honda southbound at 8:05 p.m. on Illinois Route 41 north of Illinois Route 176 in Shields Township, according to a statement from the Lake County sheriff's office. Derwin Guadarrama-Jimenez, 22, was riding in the front seat while their 1-year-old son and a 15-year-old boy were in the back seat.
Guadarrama-Jimenez was in an argument with the driver when he "intentionally grabbed the steering wheel and turned it," the sheriff's office said. The Honda then left the road and hit a tree.
The driver and the 1-year-old were taken to Condell Medical Center in Libertyville, the sheriff's office said. The boy was later transferred to Lutheran General Hospital in Park Ridge with critical injuries. His condition had stabilized by Monday.
Guadarrama-Jimenez and the 15-year-old were taken to Lake Forest Hospital, according to the sheriff's office. The 15-year-old and the driver have since been treated and released.
Guadarrama-Jimenez was arrested after being released from the hospital and was charged with two counts of reckless conduct, one felony and one misdemeanor, the sheriff's office said. He remained held at the Lake County Jail on a $75,000 bail and was scheduled to appear in court on Tuesday.