Gang member pointed out rivals before killing man in Logan Square: prosecutors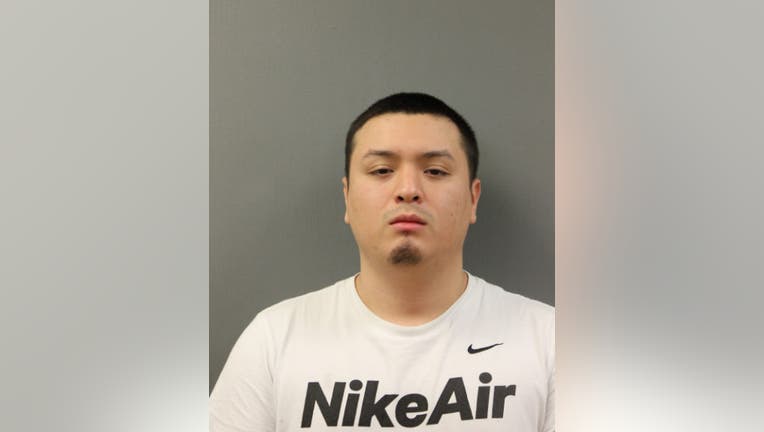 article
CHICAGO - A gang member drove around the city for hours pointing out potential rivals before killing a middle aged man in Logan Square, Cook County prosecutors said Thursday.
A man who had been with the gunman, Jonathan Gonzalez, told investigators that earlier in the morning of Dec. 5, he picked up Gonzalez and a friend before they went on an alcohol and pot-fueled drive, prosecutors said
During their ride, Gonzalez, a member of the "OA" gang, pointed out cars of possible rivals, prosecutors said.
When the driver pulled out of an alley at Belmont and Sawyer avenues, Gonzalez pointed at Enrique Sanchez's Toyota Corolla with tinted windows and said it belonged to "the opps," prosecutors said.
As the group followed the Corolla on Sawyer Avenue, Gonzalez stretched his body out of the passenger window, reached over the top of the car and fired 13 shots into the Corolla, prosecutors said.
Sanchez, who was shot in his head and back, crashed his Corolla into a nearby building.
The 53-year-old taken to Illinois Masonic Medical Center, where he was later pronounced dead, police said. Sanchez was a longtime resident of the Belmont Avenue homeless encampment, according to Block Club Chicago.
After the deadly shooting, Gonzalez realized he dropped his hat and demanded the driver return to the intersection of Sawyer and Barry avenues so he could retrieve it, prosecutors said. The driver returned to the scene three minutes later, and the rear passenger grabbed the hat, prosecutors said.
Surveillance video shows the group driving onto the expressway and toward the lake, prosecutors said.
The phones of the driver and Gonzalez allegedly pinged together before and during the murder.
Detectives were able to track the car Gonzalez was riding in after its license plate was captured on a surveillance camera on Lake Shore Drive near Sheridan Road, prosecutors said. The driver also identified Gonzalez in a photo, prosecutors said.
Gonzalez's defense attorney argued that prosecutors mostly presented circumstantial evidence, stressing that there was no video of the shooting.
Judge Wesley Willis ordered Gonzalez held without bail for Sanchez's murder.
Gonzalez is expected back in court Feb. 3.