Man charged with fatally stabbing woman at Wicker Park Walgreens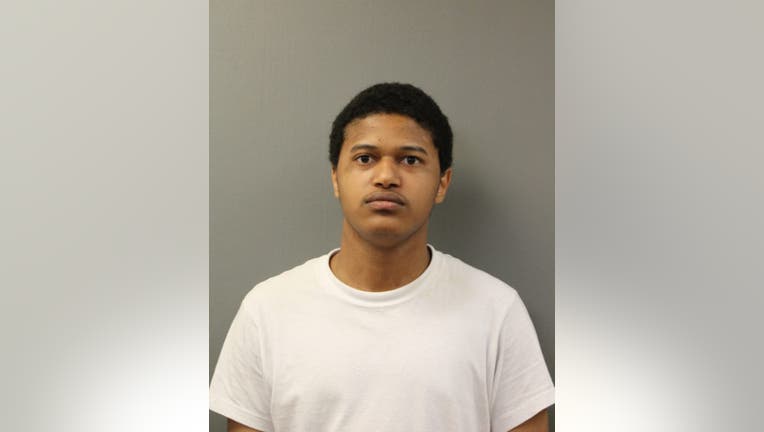 article
CHICAGO - An 18-year-old man accused of fatally stabbing a woman at a Walgreens over Labor Day weekend in Wicker Park on the North Side has been ordered held without bail.
Sincere Williams is charged with one felony count of first-degree murder, Chicago police said.
Williams was identified as the person who allegedly stabbed 32-year-old Olga Maria Calderon to death Sept. 6. He was arrested later that night.
Williams allegedly planned to rob the Walgreens and came armed with a knife, Chicago police Commander Eric Winstrom said at a press conference Tuesday. Calderon was stocking shelves when he grabbed her neck and was stabbed while trying to fight him off.
Winstrom said investigators reviewed private and city surveillance cameras to track Williams back to the apartment complex where he lives. Williams didn't take anything from the store and detectives found the knife and clothing he discarded in a nearby yard, Winstrom said.
Authorities say they haven't found any connection between Calderon and Williams.
"In this case, whatever set him off – whether it was the slight pushback or whatever it was – it just immediately turned from a robbery that quickly to a brutal killing," Winstrom said.
GET FOX 32 NEWS ON THE GO BY CLICKING HERE
Williams is also believed to have committed two robberies on Sept. 2, one at the same Walgreens and another at a Walgreens in a different neighborhood, authorities said.
Bail for Williams was denied during a hearing Wednesday. He is due back in court Sept. 28.
Sun-Times Media Wire contributed to this report.