Parolee charged with killing man who was riding in a van with his girlfriend, daughter when he was shot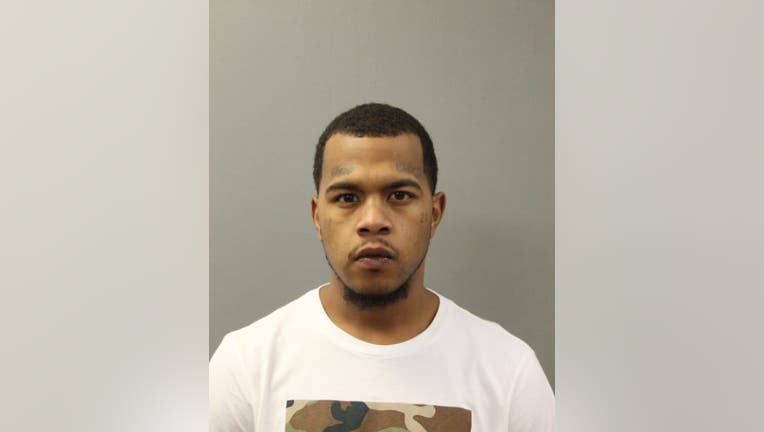 article
CHICAGO - A parolee is accused of gunning down a man who was riding in a van with his girlfriend and daughter when he was shot in Humboldt Park.
Angel Figueroa, 38, was in the passenger seat of the van when Justin Cortes opened fire in the 3400 block of West Division Street on Aug. 6, Cook County prosecutors said.
Before the deadly shooting, Figueroa's girlfriend, who was driving the van, noticed a Hyundai Santa Fe following them at Spaulding Avenue, prosecutors said. Eventually, the Sante Fe pulled up alongside the van and its driver, who had on a reflective green vest, allegedly fired one shot, striking Figueroa in the face.
A television crew filming nearby heard the gunshot and then a woman's screams. They also saw the van drive off after the shooting, prosecutors said. Figueroa's girlfriend drove him to Humboldt Park Health Hospital, where he was pronounced dead.
Detectives used private and city surveillance cameras to track the Sante Fe to the Smoke'n'Snack, at 3333 W North Ave. Surveillance videos at the Smoke'n'Snack show the car — which is registered to Cortes' mother — at the business just minutes before the shooting, prosecutors said.
The video also shows 25-year-old Cortes, who has tattoos over each eye, marking a purchase inside the store, prosecutors said. His cellphone also allegedly pinged to a cellphone tower near the scene of the crime and at the time gunfire erupted.
There is also a police body-camera recording of Cortes following a car crash involving the Santa Fe on Aug. 8, prosecutors said.
He was arrested Wednesday, Chicago police said.
Cortes was on parole for a 2016 home invasion conviction at the time of the murder. He was charged with illegal gun possession by a felon in June but never appeared for a bond hearing, prosecutors said.
Cortes was ordered held without bond Thursday for Figueroa's murder.