Man charged with murder in shooting death of 23-year-old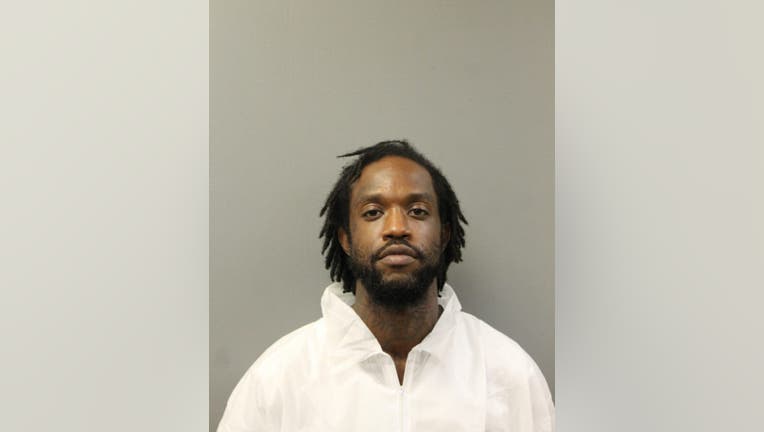 CHICAGO - A man has been charged with murder in the shooting death of another man in Chicago.
Marshawn Pierce, 32, was arrested June 5 in the 300 block of N. Pulaski in the Garfield Park neighborhood.
Police say Pierce was identified as the offender who shot and killed 23-year-old Michael Cooper on June 4 in the 5200 block of W. Le Moyne in the Humboldt Park neighborhood.
Mental health issues may have played a role in the allegedly unprovoked killing, the accused gunman's lawyer said Tuesday.
Pierce has been diagnosed with schizophrenia, Pierce's defense attorney told Cook County Judge Arthur Wesley Willis.
"I do believe that may have played a role in this," the attorney said after prosecutors detailed the allegations against Pierce.
Pierce told detectives he shot Cooper because he was a "snake" who had "tried to set him up before," Assistant State's Attorney James Murphy said.
Cooper was hanging out at an apartment in the 5200 block of West Le Moyne Street with Pierce's brother and two other people around 7:25 p.m. Friday when Pierce walked in, Murphy said.
"Without any provocation," Pierce racked a .380-caliber handgun and shot Cooper once in the head as he sat on a rear stairway, Murphy said.
Cooper was pronounced dead at the scene and a shell casing was recovered.
Pierce was taken into custody during a traffic stop the following day and charged with first-degree murder.
Pierce told detectives he had been talking to his brother and that Cooper only said "what's up?" to him before he fired the shot, Murphy said. Pierce also allegedly told detectives they could find the gun in his car's glove box, where it was later recovered.
Pierce works in construction and lives with his girlfriend, who gave birth to the couple's child 10 days earlier, his defense attorney said.
Willis ordered Pierce held without bail.
He is expected back in court June 25.
Sun-Times Media Wire contributed to this report.