Man charged with shooting at Carpentersville police officers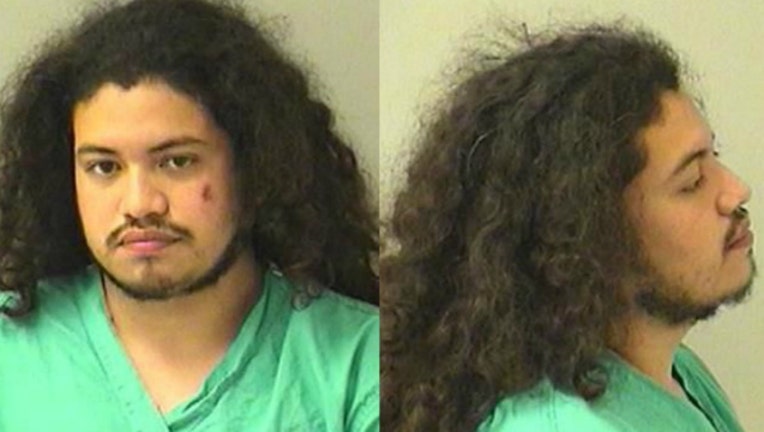 article
CARPENTERSVILLE (Sun-Times Media Wire) - A man has been charged with shooting at police officers before they returned fire and injured him Tuesday in northwest suburban Carpentersville.
Jose M. Cervantes, 22, is charged with two counts of attempted first degree murder, four counts of aggravated discharge of a firearm, armed violence, possession of a firearm by a street gang member and unlawful use of a weapon by a felon, all felonies, according to a statement from Carpentersville police.
Cervantes is accused of firing three shots at two Carpentersville police officers in an unmarked vehicle who had responded to reports of a man "brandishing a firearm" near Berkshire Circle and Wakefield Drive, police said. Two of those shots hit the police vehicle and the third hit a house nearby.
One of the officers returned fire and hit Cervantes multiple times, police said. He was taken to a hospital for treatment.
Police said they recovered a handgun at the scene.
The two officers were taken to a hospital for minor injuries and evaluation, police said. Both were released Tuesday night.
Cervantes was released from the hospital Wednesday and appeared in court on Thursday, police said.
His bail was set at $850,000 and his next court date was scheduled for June 27, according to the Kane County sheriff's office.