Man gets 10 days in jail for drunken crash that killed cyclist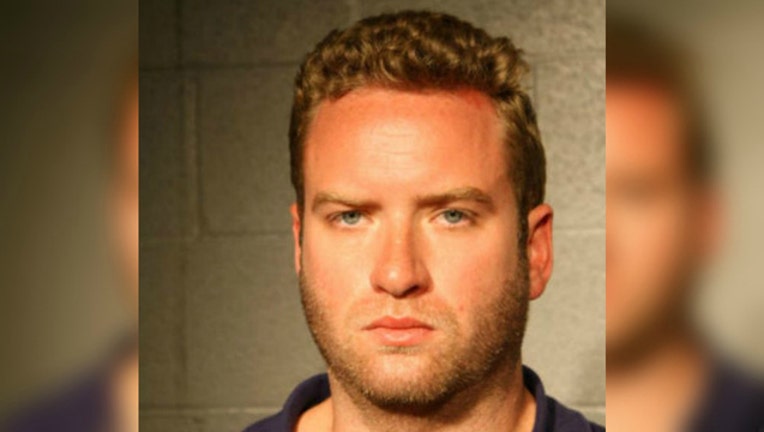 article
CHICAGO (SUN TIMES MEDIA WIRE) - A Park Ridge man who crashed into a cyclist and killed him after drinking at a Cubs game was sentenced Thursday to 10 days in jail after he pleaded guilty to aggravated DUI and reckless homicide, the Chicago Sun-Times is reporting.
Cook County Judge William J. Hooks also sentenced Ryne San Hamel to four years probation. San Hamel also was ordered to pay Robert Cann's family the $25,000 it cost for the Groupon employee's funeral services here and in New Hampshire, and for expenses to fly to Chicago for court.
As in past hearings in the case that riled the local cycling community, Hooks' courtroom was packed Thursday with both San Hamel's family and Cann's relatives, who wore buttons with the picture of the avid cyclist.
San Hamel, 32, apologized to Cann's family.
San Hamel was driving his Mercedes S500 on Clybourn when he hit Cann, who was crossing at Larrabee, on May 29, 2013.
San Hamel, who stayed at the scene, had a blood-alcohol level of 0.15 percent when he was later tested at Northwestern Memorial Hospital, prosecutors said.
Cann rode his bike to his job at Groupon every day of the year, no matter the weather, a co-worker had told the Sun-Times. He had worked in the editorial department for more than two years, producing quirky blurbs to help sell daily deals.
Cann's family has sued San Hamel and a place he worked for that promoted area drink specials through the website AllYouCanDrink.com. That civil case is pending.