Man gets 31 years for fatal shooting last year in Humboldt Park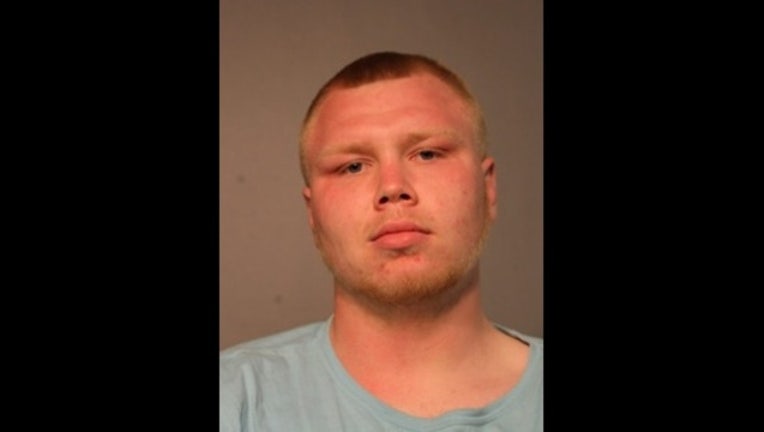 article
CHICAGO (Sun-Times Media Wire) - A gang member has been sentenced to 31 years in prison for a fatal shooting last year in the Humboldt Park neighborhood on the West Side.
Joseph Thrane pleaded guilty Monday to murder before Judge Vincent Gaughan, according to Cook County court records.
Thrane, then 18; and 20-year-old Giovanni Rios were charged with the shooting death of 20-year-old Ruben Feliciano about 4 p.m. on May 24, 2015, authorities said.
Feliciano, a car enthusiast, was driving around in his car while three friends followed in three separate vehicles, prosecutors said at the time. Rios and Thrane were in a black Saturn SUV with fellow Latin Kings flashing gang signs before they opened fire on Feliciano.
The SUV that Thrane was in drove by the group, then partially blocked the path of Feliciano's car, which was leading the others, prosecutors said.
The SUV rammed into the back of Feliciano's car while he was stopped in traffic in the 3300 block of West Division Street, prosecutors said. The 6-foot-5, 250-pound Thrane then pulled out a weapon and started shooting at Feliciano's car multiple times.
Feliciano tried to drive away but struck several parked cars before coming to a stop, authorities said.
He was taken to Mount Sinai Hospital, where he died at 4:45 p.m., according to the Cook County medical examiner's office. Feliciano was from the 2400 block of North Sacramento.
The SUV sped away, but Feliciano's three friends identified Thrane, of the 3200 block of West Wabansia, prosecutors said.
Gaughan sentenced Thrane to 31 years in prison Monday, according to court records. He will receive credit for 353 days served in the Cook County Jail, and have to serve three years of supervised release when he is freed.
Rios is awaiting trial and was next scheduled to appear in court Tuesday.