Man held on $2 million bail in deadly police chase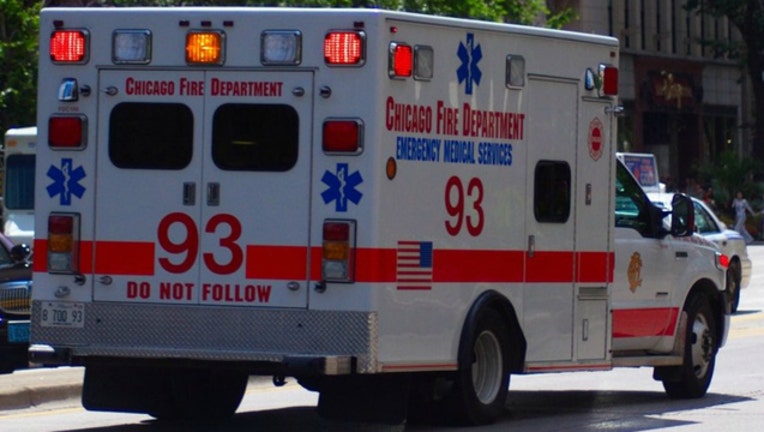 CHICAGO (SUN TIMES MEDIA WIRE) - A 19-year-old man allegedly trying to elude Chicago Police when his stolen car crashed and killed his teenage passenger was ordered held on $2 million bail Thursday.
Dominic Gipson was still hospitalized two days after the crash that claimed the life of 18-year-old Amari Catchings, Assistant State's Attorney Lesley Gool said.
Catchings was in the backseat of the red Chevy that Gipson allegedly ran a stop sign in and almost hit an off-duty sergeant's car in the Bronzeville neighborhood, the Chicago Sun-Times is reporting.
The sergeant noticed Gipson's front-seat passenger, a 17-year-old boy, holding a gun and saw another male running away from the Chevy.
So as the Chevy, which was reported stolen a few days before, drove west on 48th Street, the sergeant followed and called 911, Gool said.
Gipson kept driving, blowing two stop signs and snaking through traffic at speeds over the 30 mph limit, often using alleys as through streets, Gool said.
Soon other officers began to follow Gipson as he continued zipping through traffic, heading north on State Street, Gool said.
The officers turned on their emergency lights, but Gipson kept driving away over 20 mph above the speed limit, Gool said.
Gipson exited an alley near 43rd and State, turned north on State and allegedly rammed into a black Infiniti before crashing into a building and fence in the 4200 block of South State.
Catchings, of the 4000 block of South Prairie Avenue, died on the scene.
The driver of Infiniti and her 6-year-old were treated for their injuries at Stroger Hospital.
Gipson's cohort was treated for injuries to his abdomen.
Officers found a loaded .38-caliber revolver in the red Chevy, Gool said.
Gipson later told detectives he bought the car for $25 and that he had been smoking pot, Gool said.
Meanwhile, the off-duty sergeant identified Gipson and the minor.
Gipson, of the 4200 block of South Michigan Avenue, was charged with reckless homicide, aggravated possession of a stolen motor vehicle and aggravated fleeing; and one misdemeanor count of speeding.
The 17-year-old boy was charged with one felony count of aggravated unlawful use of a weapon and one misdemeanor count of criminal trespass to a vehicle.