Man killed in I-80 crash near New Lenox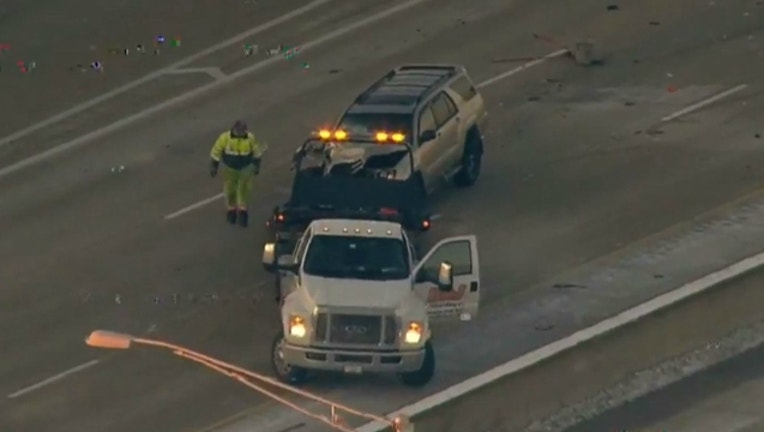 article
SUN TIMES MEDIA WIRE - A man was killed in a two-vehicle crash early Thursday on I-80 near southwest suburban New Lenox.
A 2005 Toyota 4Runner was eastbound about 4 a.m. in the center lane of I-80 east of I-355 when the driver swerved in an attempt to avoid a 2011 Kia Soul that was stationary and facing north in the center lane with its lights off, according to a statement from Illinois State Police. It was not immediately known why the Kia was stopped.
The Toyota hit the front driver's side of the Kia, causing the Kia's driver, 31-year-old Aaron Scofield, to the thrown from the car, state police said.
Scofield, who lived in Chicago, was taken to a Silver Cross Hospital in New Lenox, where he was pronounced dead at 4:46 a.m., according to the Will County Coroner's Office. An autopsy was scheduled for Thursday.
The driver of the Toyota, a 43-year-old Joliet man, was also taken to a hospital, state police said. His condition was not immediately known.
Two eastbound lanes were closed after the crash, but they were reopened by 8:15 a.m., according to the Illinois Department of Transportation.