Oswego man killed in shootout with Shorewood police at motel — second police shooting in southwest suburbs
SHOREWOOD, Ill. - A man was shot and killed after police responded to a Shorewood motel Monday night — the second police shooting in the southwest suburbs in four hours.
At about 11:48 p.m. Monday, Shorewood police officers responded to the La Quinta Inn, located at 19715 N/F Frontage Road.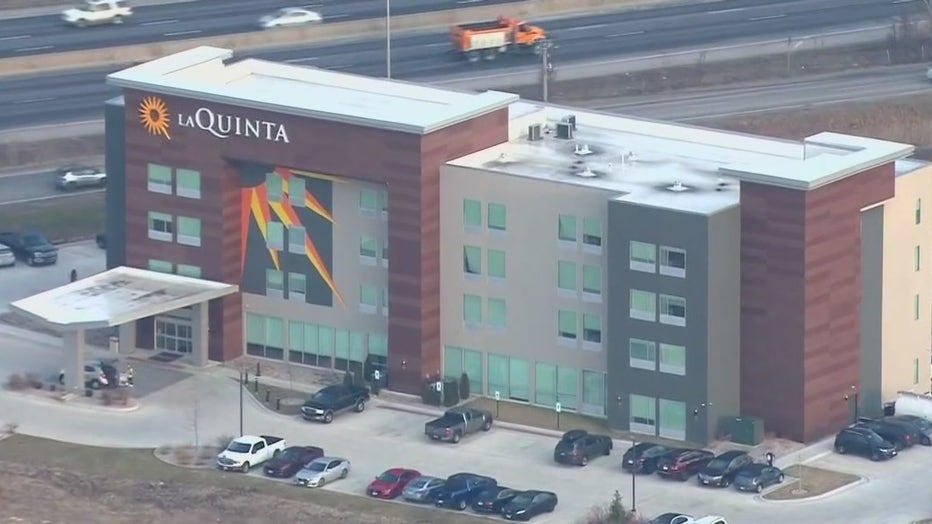 According to police, an individual contacted 911, and requested that EMTs respond to his location. The caller stated he was located in the back parking lot, near a dumpster on hotel property. The caller then hung up.
The dispatcher called the person back at 11:41 p.m., and asked the caller questions as to why he needed medical assistance.
The caller then told the dispatcher that "he did not want to wait there all day."
The caller hung up the phone again. 
Shorewood officers began to arrive on scene, and noticed an unknown male brandishing a firearm. Officers began taking protective cover behind available barriers, and shouted commands at the armed individual, authorities said. 
Additional assistance was requested by Shorewood officers.
The unknown males then entered his vehicle and ignored commands. He fired one round inside of his vehicle, and a Shorewood officer returned fire.
Officers did not detect any movement inside the vehicle after that, police said. 
A small contingent of Will County Sheriff's Office Special Weapons and Tactics (SWAT) personnel were deployed on scene.
SWAT determined that the suspect had been incapacitated.
SWAT personal removed the suspect and performed life-saving measures, however, it was determined that the suspect had died.
The individual has been identified as Jose DeJesus Hernandez, 40, of Oswego.
The investigation into this officer-involved shooting is ongoing. 
Four hours earlier, a man was shot and killed by Crest Hill police after he stabbed and seriously wounded a police officer answering a domestic call, officials said. Crest Hill is about 16 miles from Shorewood.