Man nearly beaten to death at Detroit bachelor party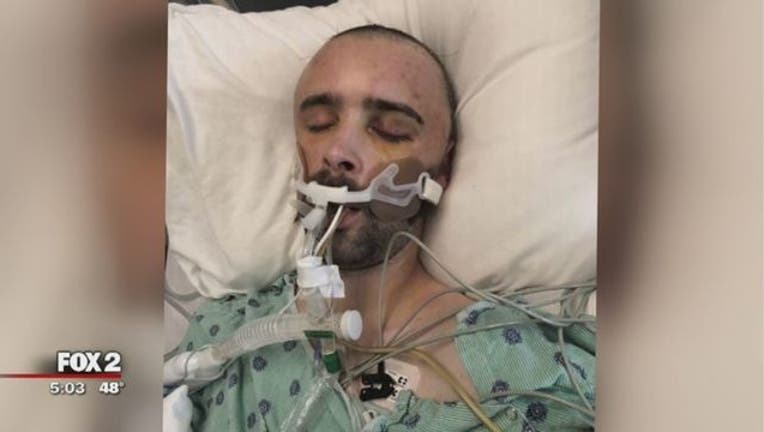 article
FOX News -- A 30-year-old man is fighting for his life after being severely beaten at a Detroit strip club while his family searches for answers.
Brandon Lyons was at Bouzouki Gentleman's Club on Oct. 20 celebrating his cousin Bradley's bachelor party when he went to the restroom and never came back out, according to Fox 2 Detroit.
More than two weeks later, he's still in a coma.
"(His friend) ran down the street where the party bus was, couldn't find him anywhere. (He) called his phone a couple times, his cellphone, and then the cops answered and said 'we're in the back, we have him. We're getting in the ambulance," his girlfriend Courtney Felt told Fox 2 Detroit.
Detroit police have not made any arrests and their investigation is reportedly ongoing.
According to Fox 2 Detroit, his family believes that someone who was at the club knows what happened. However, a representative from Bouzouki told the news station that no one was beaten up and did not comment further.
"He's had multiple brain bleeds, he had to have half of his skull removed," Felt said, adding that doctors have said Lyons will need at least one or two years to recover and a lot of rehabilitation. "He's still not awake."
The family has posted a GoFundMe to help with medical expenses.
More at FOX News.