Man rescuing ducks struck and killed in California street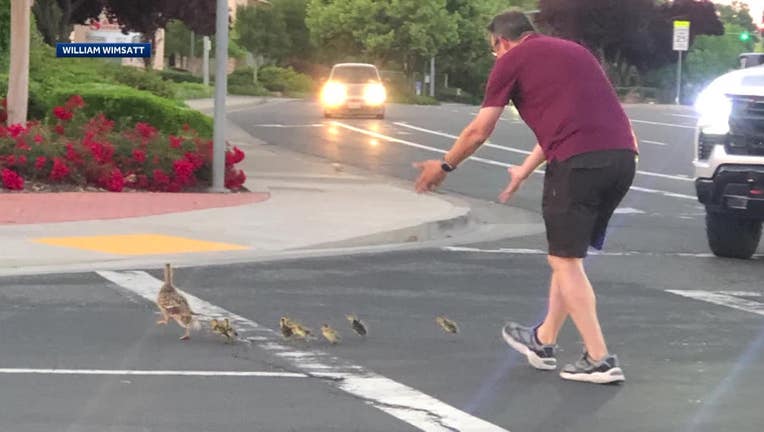 article
A man helping ducklings cross a road in Northern California was struck and killed by a driver, according to police.
The man was helping the ducks at an intersection when a teen driver collided with him on May 18 in Rocklin, a Sacramento suburb, the Rocklin police department said. The teenage driver was not arrested.
The victim was identified as 41-year-old Casey Rivara, by family on Facebook. 
He had pulled over his car while driving his two children when he saw the ducks, a relative wrote on a verified GoFundMe page.
"Casey was the kindest, most amazing husband and father," Tracey Rivara wrote. "Even his last act in this world was a sign of his compassion."
A boy who took photos of Rivara helping the ducks said that he was hit soon after the birds were safely out of the way.
"He got out of the car and was shooing the ducks and everyone was clapping because he was being really nice," said 12-year-old William, KCRA reported.
William's photo shows a man in t-shirts and shorts shooing a full-grown duck and several babies across the street. It appears that Rivara was in a crosswalk.