Man stabbed during robbery in Lake View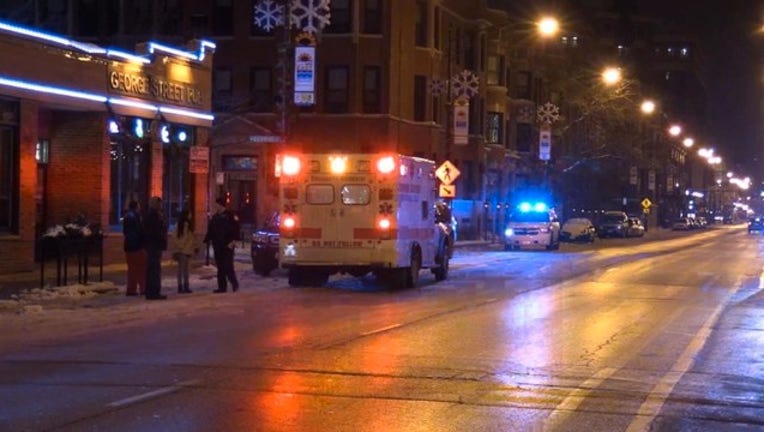 CHICAGO (Sun-Times Media Wire) - A man was stabbed during a robbery early Tuesday in the Lake View neighborhood on the North Side.
Two men, ages 21 and 37, were parking a vehicle in the 2800 block of North Halsted shortly after midnight, according to Chicago Police. When the older man got out of the vehicle, two other vehicles drove up and multiple people got out of each one. One of the newcomers pulled out a gun and announced a robbery.
The 37-year-old put his hands in the air while another suspect pulled the 21-year-old out of the vehicle and began to beat and stab him, police said. Another suspect grabbed a gold chain off of the 37-year-old. The suspects then got back into their vehicles and drove away.
The younger man was taken to Illinois Masonic Medical Center with multiple stab wounds to the chest and a black eye, according to police. He was listed in good condition. The other man was not injured.