Man wearing tape mustache robs Alsip bank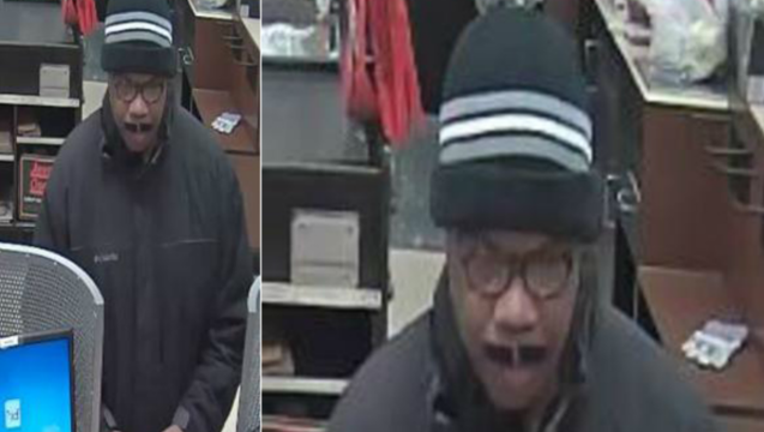 article
(SUN TIMES MEDIA WIRE) - A man wearing tape on his face as a fake mustache robbed a bank Wednesday afternoon in south suburban Alsip.
The non-takeover robbery happened at 3:22 p.m. at the TCF Bank branch at 12001 S. Pulaski Road in Alsip, according to the FBI. No weapon was shown during the robbery.
The suspect was described as an approximately 6-foot, 200-pound black man in his early 40s, the FBI said. He was wearing a dark jacket, a black and gray winter hat and had black electrical tape on his face as a fake mustache.
Anyone with information about the suspect or the robbery is asked to call the FBI's Chicago office at (312) 421-6700.