Hatchet-wielding robber who targeted suburban Walgreens turns himself into police: prosecutors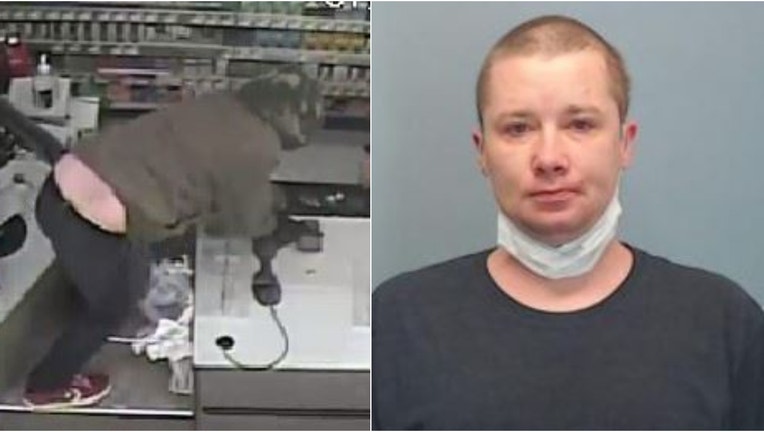 article
WHEATON, Ill. - A 32-year-old man accused of robbing a Walgreens store with a hatchet on Saturday in Wheaton allegedly turned himself into police two days later.
Jason Zell, of Carol Stream, faces a felony count of armed robbery with a dangerous weapon in connection to the robbery, according to the DuPage County state's attorney office.
That evening, Zell entered Walgreens at 1601 N. Main St. and approached the register as if he was buying something, prosecutors said in a statement.
As the clerk opened the register, Zell jumped on the counter, pulled a silver-bladed hatchet from his pants and placed it on the counter, prosecutors said. He allegedly reached over the counter and took money from the register before fleeing.
On Monday, Zell flagged down a Wheaton Police officer on patrol and turned himself in, officials said.
He appeared in bond court Wednesday and was ordered to be held on $300,000 bail.
He is expected back in court Feb. 11.