Suspect accused of shooting 2 Baltimore police officers in custody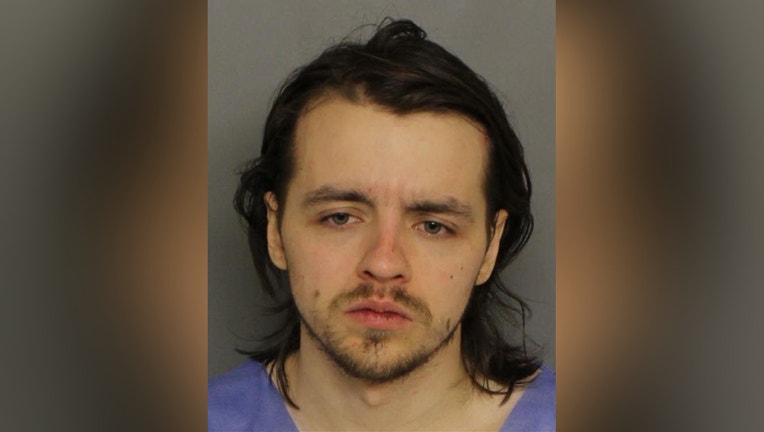 article
BALTIMORE, Md. - A man accused of shooting two officers in Baltimore County has been found and is in custody after a manhunt that stretched from Thursday into Friday.
On Thursday evening, the Baltimore County Police Department reported one of its officers was seriously injured in a shooting involving 24-year-old David Linthicum. 
That shooting happened around 9:30 p.m. after a Baltimore County detective encountered Linthicum walking along Warren Road near Bosley Road. 
Police said the detective tried to speak with Linthicum, and during the encounter, he pulled out a rifle and began shooting at the detective.
The detective was struck multiple times by the gunfire. The detective was taken to an area shock trauma center for treatment, but police have not provided an update on their condition.
Investigators said after that shooting, Linthicum stole the injured detective's vehicle, and fled the scene.
He was later taken into custody around 5:45 a.m. Friday in Harford County. Linthicum remains in custody of Baltimore County Police.
Linthicum had been on the run since Wednesday after Baltimore police were called to a home in Cockeysville, Maryland due to reports of a person being in crisis. 
Once officers arrived, a family member escorted police to the suspect and shots were fired. The officer who was shot Wednesday is believed to be in stable condition. 
David Linthicum, 24, of Cockeysville, MD
Maryland Governor Wes Moore released the following statement after the arrest:
"Today I visited with the family and colleagues of the Baltimore County detective who is currently on life support after being shot while in pursuit of the individual who ran from police and this morning was apprehended in Harford County.
We are praying for the strength and swift recovery of both officers who were shot. We also extend our support and love to their colleagues, families, and loved ones.
I want to thank our law enforcement partners in Baltimore and Harford counties, Maryland State Police, and our federal partners in the FBI and ATF for their collaboration in the tireless pursuit and apprehension of this individual.
Thank you to Baltimore County Executive Johnny Olszewski and Acting Chief Dennis Delp for their communication and leadership throughout this incident.
I also want to thank the citizens who cooperated to inform law enforcement about the individual's whereabouts over the past few days; your diligence likely helped save lives.
We are grateful to have restored peace in the communities affected and vow to bring this individual to justice.
We ask Marylanders to keep the detective in their hearts, thoughts, and prayers as he recovers from his injuries. He and his fellow officers are true heroes, who unselfishly put their lives on the line to protect Marylanders. Our state is forever grateful for their everyday sacrifice."